Creso Pharma (ASX:CPH)
Diversified cannabis product company Creso Pharma (ASX:CPH) has had a busy and newsflow filled few months. The company has made some significant, market sensitive announcements as it rolls out its cannabis- and hemp‐derived therapeutic‐grade Nutraceuticals and Medical Cannabis products globally.
CPH signed commercialisation agreements to distribute its cannaQIX® range of products in the Switzerland and most recently in the UK where it has received the green light to be sold as a Food Supplement.
CPH has also gained a strategic foothold in the growing Colombian market, with the acquisition of Kunna Canada Ltd and its 100%-owned Columbian subsidiary Kunna S.A.S. in order to commercially cultivate medicinal-grade cannabis in Colombia and expand throughout South America. 
To capitalise on growing demand for cannabis-derived beverages, CPH has launched a joint-venture JV company to develop and commercialise a bespoke portfolio of cannabis and hemp-derived alcoholic and non-alcoholic beverages.
CPH also stands to benefit from changes in Australian export laws as well as the recent decision by California, and soon Canada, to allow recreational cannabis use.
As evidence by the company's newsflow over the past six weeks or so, the CPH is wasting no time in progressing its global expansion. With legislation globally becoming more and more accommodative to cannabis producers and distributors, there is significant potential on offer.
The information on this page should not be the only trigger for your investment decision. Click on the links below for a more in-depth and informed examination of the company. We strongly recommend you seek professional financial advice whenever making financial investment decisions.
With recent expansion into the growing markets of Switzerland, the UK and Colombia, along with the opportunity to lift Australian cannabis exports, and construction of its production facility progressing in Canada, CPH is taking the opportunity at hand and strategically expanding is business.
And if recent share price rises are anything to go by, these developments are attracting investors' attention too.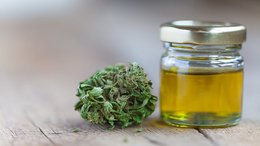 Related Creso Pharma (ASX:CPH) articles