Creso Pharma
(ASX:CPH, FWB:1X8)
Overview
Creso Pharma's (ASX:CPH) goal is to become the world's most trusted supplier of cannabis and hemp derived products. The company's experienced pharmaceutical leadership team have an unparalleled track record of success commercialising a wide range of pharmaceutical and therapeutic solutions.

Our Latest Articles on Creso Pharma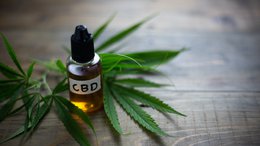 What's Happening to the CPH Share Price?
Dec 2, 2020
Over recent days, Creso Pharma (ASX: CPH) appears to have gained some significant momentum. Momentum includes three new purchase orders for Creso Pharma's anibidiol® line of animal health products were signed today, to a value of $A$414,000.