Dimerix
(ASX:DXB)
Overview
Dimerix Limited (ASX:DXB) is a clinical stage, biotechnology company focused on developing new therapeutic treatments identified using its proprietary drug discovery platform, Receptor-Heteromer Investigation Technology (HIT).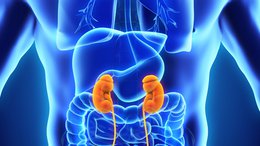 Positive Phase II Results: DXB on Track to Find Kidney Disease Solution
Oct 10, 2016
There could be a light at the end of the tunnel for chronic kidney disease sufferers, suffering from a rare form of the disease known as focal segmental glomerulosclerosis (FSGS). In fact several multi-million dollar companies in the space are dedicated to delivering life changing therapies to people living with chronic kidney disease with significant unmet medical needs.