CPH Continues to Expand Global Footprint As it Moves Into Israeli Cannabis Market
PUBLISHED: 16-05-2018 09:45 a.m.
In an ambitious move that could make Australia the biggest producer of medicinal cannabis products in the world, the Australian Federal Government is allowing exports of cannabis-based medicines.
Those products include oils, patches, sprays, lozenges and tablets, all verticals that Creso Pharma (ASX:CPH) is already heavily invested in. So, while Australia aims for global command of the medicinal cannabis market, CPH is even now pushing into international sectors.
The company has been busy in the front half of 2018. The checklist of achievements is impressive:
Yet, this is a company, much like its CEO Miri Halperin Wernli, that certainly won't rest on its laurels.
In its latest substantial announcement, CPH informed the market that they are entering into the strategic Israeli medical cannabis market through a binding agreement with Cohen Propagation Nurseries Limited to operate a medicinal cannabis growing facility in Israel.
Of course it is early stages in its JV here, so investors should seek professional financial advice if considering this stock for their portfolio.
Cohen is one of the most experienced agriculture companies in Israel, having established high scale production greenhouses to international standards and owning and operating farms across South and Central Israel with a total greenhouse capacity of 15.7 hectares.
The JV is significant strategic move for CPH, with Cohen having already applied for an IMC-GAP licence to grow cannabis for medicinal purposes, an application that upon regulatory approval will be transferred to the Joint Venture Company in which CPH will have a 74 percent stake.
Israel itself provides a strategic outpost for CPH. The country currently has 30,000 Israeli patients receiving medicinal cannabis treatments. Add to that several government resolutions that set the standards for growing medical cannabis and Israel is effectively open for business.
CPH now has a footprint throughout Europe, Canada, Israel and Australia and is already launching products or gearing up for production in several of these regions. If CPH continues on this trajectory, the second half of 2018 could provide significant company-boosting highlights.
Catching up with...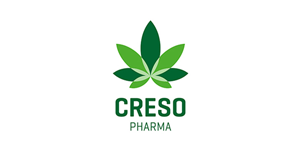 Creso Pharma
ASX:CPH, FWB:1X8
Much has happened in the world since we last caught up with Creso Pharma (ASX:CPH) in January this year.
In Australia, a meeting between State and Territory health ministers concluded that any Australian prescribed medical cannabis will have access to it within two days.
"Faster access, better access ... there will be a one-stop shop for accessing medicinal cannabis," Federal Health Minister Greg Hunt said.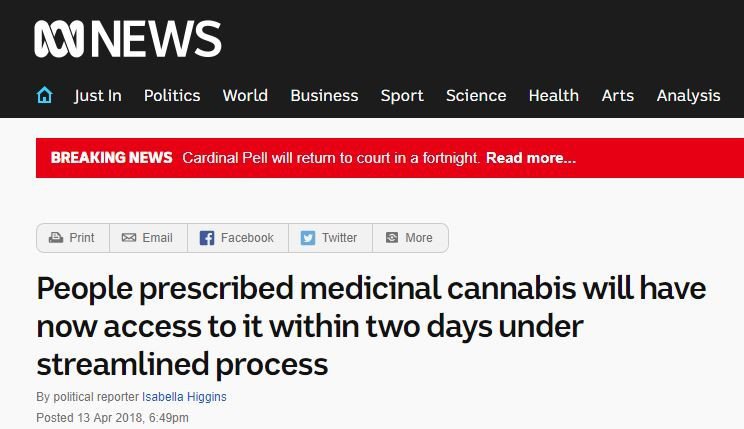 This trend towards accessibility in Australia is not just limited to our shores. It is a worldwide phenomenon.
According to Grand View Research the global medicinal marijuana market is expected to reach a value of US$55.8 billion by 2025. Furthermore, it will grow at a CAGR of 21% by 2022.
Some of the Grand View Research findings are interesting and particularly relevant to CPH. Essentially the market will grow to treat sufferers of chronic pain including arthritis, migraine and even cancer.
CPH will certainly be involved in these markets, but has also branched out into nutraceuticals and pet health, which we'll discuss shortly. To help it meet market needs, it has been on an acquisition spree as well as seeking joint venture partners. Its latest partnership is with Cohen Propagation Nurseries.
CPH takes significant stake in Israeli agriculture company
It is no surprise CPH is entering into the Israeli medicinal cannabis market; Israel is one of the world's most developed medical cannabis countries. This CNBC video explains how one children's oncology unit and nursing home in Israel is allowing children and elderly to consume medical marijuana on-site and how the US and Israel plan to expand a marijuana partnership that dates back decades.
The UK's Daily Mail reports that Israel has launched a campaign to become the world's third largest exporter of medicinal cannabis.
Companies such as CPH's new JV partner Cohen Propagation Nurseries, which owns and operates farms across South and Central Israel with a total greenhouse capacity of 15.7 hectares, is helping Israel meet this ambition, which can only be good for CPH.
Under the agreement, CPH and Cohen will operate a medicinal cannabis growing facility in Israel. It is an important strategic move for CPH as Cohen's application for an IMC-GAP (Israel Medical Cannabis – Good Agricultural Practice) licence to grow cannabis for medical purposes would be transferred to the JV company and fall right into CPH's lap.
Note, CPH has a 74 percent stake in this JV.
The application is subject to confirmation by local lawyers and regulators, but while this is being processed CPH and Cohen will develop an IMC-GAP cultivation facility operating out of Cohen's existing greenhouses. Along with the facility, Cohen will provide qualified and experienced agricultural and managerial teams.
Upon completion of the facility, CPH estimates annual production of up to 2,500 kilograms of high-quality cannabis per year, which will be available for sale in the Israeli domestic market and potentially for export, subject to Israeli government approval.
Through the JV, CPH will leverage Cohen's growing experience and use it in conjunction with CPH's own pharmaceutical expertise, methodological rigor, and medical cannabis commercialisation clout, as well its global distribution channels.
CPH also estimates that the JV will save at least eight months of establishment and construction time, along with associated costs.
This pivotal partnership expands CPH's already hefty international footprint and gives it critical exposure to world-leading medical cannabis research, development and innovation. It will allow CPH to cultivate a high-quality crop at a very competitive cost and is a key step for the company's vertical integration within its own ecosystem.
In short, the JV provides an excellent step forward for CPH as it expands its global footprint.
New verticals and markets
CPH has a hand in several verticals internationally which are opening up varied markets. For instance, marijuana and hemp are being more regularly infused into craft beers.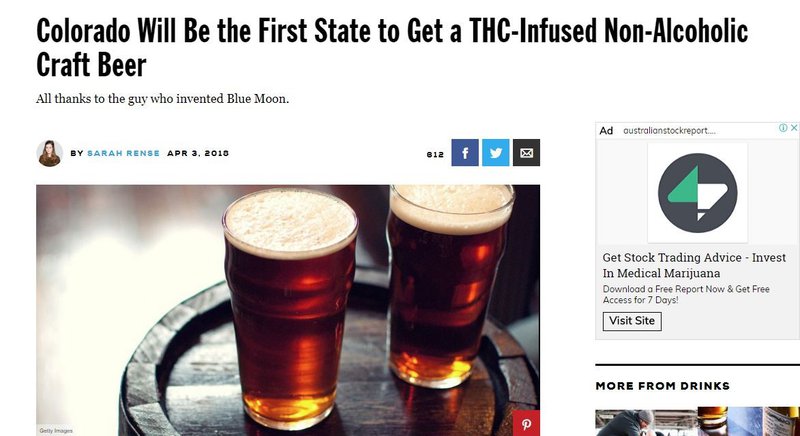 As part of CPH's expansion program, the company has moved into this market via an equal one-third joint venture with UK-based Baltic Beer Company Ltd and Canadian TSX Venture incorporated LGC Capital.
The JV will release its first beers and tonics on sale in Europe and Canada during the northern hemisphere summer.
Of course how much of these markets CPH attract remains to be seen, so investors should still take a cautious approach to any investment decision made with regards to this company.
CLV is developing a bespoke and unique range of beers and tonics at its European facilities and CPH see CLV as an enlivening business partnership that could add significant sales revenues. A world-wide product launch of CLV's products is very close, however Europe remains the initial focus for sales as it is the home market for the Baltic Beer Company's multi award winning Viru beer. The company also plans to launch in Canada in the coming months.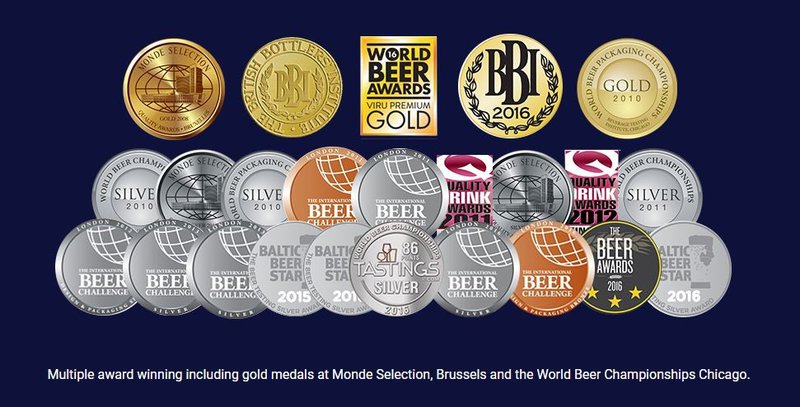 The unique selling point for CLV's beers is the fact they contain terpenes, which carry the flavour and aroma of cannabis, without carrying THC, CBD or any other cannabinoids. The terpenes are extracted from various plant sources, all of which are food-grade, 100% natural and non-genetically modified (GMO) ingredients.
Promisingly, the three companies comprising CLV will bring considerable market reach when it comes to commercialisation strategies, boasting networks across several continents between the three companies.
Beyond alcohol, CPH is also looking at moving into sports health as this Finfeed.com (a related entity of S3 Consortium) article attests.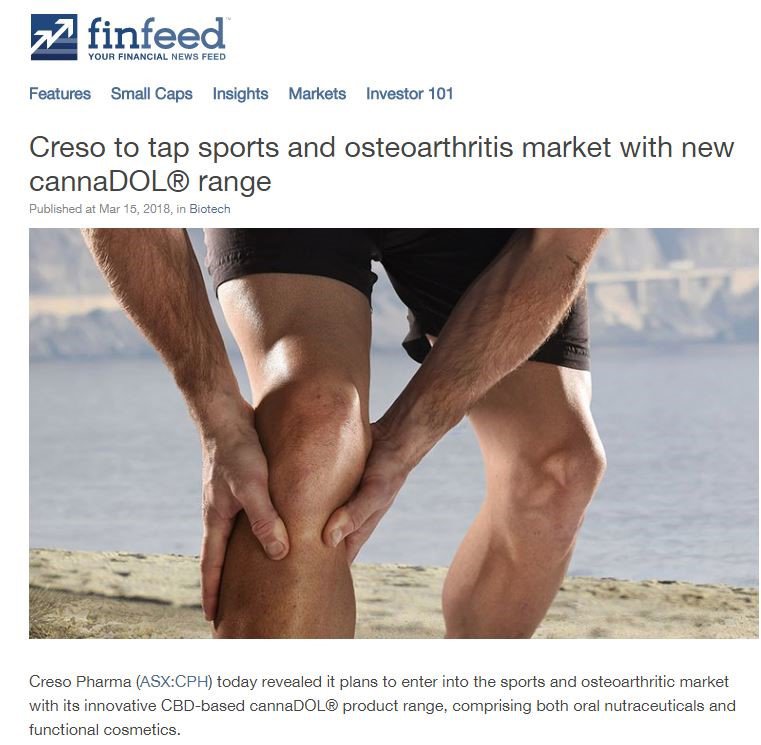 CPH plan to enter into the sports and osteoarthritic market with its innovative CBD-based cannaDOL® product range. The range comprises both oral nutraceuticals and functional cosmetics which address the need for organic and efficient relief from muscle and joint pain associated with sports injuries and age-related symptoms such as stiffness and arthritis.
In partnership with FRIKE Technologies, the largest independent Swiss manufacturing group, CPH will produce its range of functional cosmetics under the cannaDOL® brand.
cannaDOL® functional cosmetics products are based on a unique blend of CBD and essential oils that have been clinically studied for supporting the reduction of inflammation and muscle pain.
These will be provided in two different strengths and will be registered as cosmetics in the European Union.
CPH is targeting an expansive market with clearly unmet needs. Oral and topical analgesics make up over 10-20 per cent of the over-the-counter (OTC) market. The European market alone is around €3.5 billion (A$5.6B) at public price levels. With sports and osteoarthritis customers looking for new organic treatment alternatives, there is scope here for considerable market growth.
Finally, CPH also launched its cannaQIX® human health product in Switzerland and Liechtenstein in March this year.
CPH has collaborated with Doetsch Grether AG, one of the top 15 pharma/OTC and consumer care companies in Switzerland.
cannaQIX® is the first standardised nutraceutical containing full spectrum organic hemp extract with cannabidiol (CBD), vitamins and zinc, aiming to reduce stress and support mental and nervous system functions. It contributed to CPH's first revenues with CHF140,000 (A$187,000), following the launch of that product in Switzerland in November last year.
CPH penned a commercial agreement with Doetsch Grether in December 2017, for the exclusive marketing and distribution of cannaQIX® product in the Swiss market for 10 years, targeting more than 2,000 pharmacies and drug stores in Switzerland and Liechtenstein.
Again this was a strategic move to further its global commercialisation strategy. Switzerland is being used by CPH as a regulatory, quality and market reference country. CPH has obtained the necessary approvals to market cannaQIX® in Switzerland as a food supplement, compliant with Swiss federal food law.
Promisingly, the target addressable market for complementary therapeutic solutions for stress and anxiety in Switzerland is estimated to grow to between CHF$30 to $40 million by 2022 (A$40.7 to A$54.2M).
CPH is now discussing commercialisation and distribution agreements in key European countries, as well as in Latin America.
Expansion in animal products
In general, CPH is well on its way to expanding its overall product range. It recently launched its anibidiol® range in Switzerland with animal pharmaceutical giant Virbac Switzerland — resulting in early revenue for the company (already banked).
anibidiol® is a natural complementary feed for pets which contains full spectrum hemp extract with cannabidiol (CBD), the non-psychoactive substance of the hemp plant, as well as hemp seed oil.
The range has already generated very positive feedback from customers and veterinarians and CPH is now in the process of planning the commercialisation of the anibidiol® range across global markets in CY2018 and beyond.
This product expansion will involve tapping into the significant US$9.8 billion global companion animal market.

The launch and early goodwill surrounding the anibidiol® launch in Switzerland sets a very sound foundation for CPH to progress into the international market arena as CPH looks to expand the anibidiol® range through the development of additional lifecycle products for companion animals. It plans to team up again with Swiss pharmaceutical animal health company Virbac for further launches of the lifecycle products in Switzerland in 2018.
Canada, Colombia and more
The finalisation of its Mernova acquisition in February marked CPH's formal entry into Canada, making it the only Australian cannabis company with direct exposure to the world's largest legal medical cannabis market.
CPH is now working hard to establish a Canadian presence and gain exposure to the country's considerable recreational cannabis market as well as the medicinal market.
However, CPH isn't stopping there. It also has its eyes on Colombia.
CPH is also looking to acquire Colombian medicinal cannabis group, Kunna S.A.S., and its parent company, Kunna Canada. The ASX listed company is currently completing its due diligence, which should be done by the end of May.
Colombians spent $US86.3 million on cannabis in 2008, and consumption has grown at 15 percent per year, so this is a significant move.
Although CPH remains a speculative stock and investors should seek professional financial advice if considering this stock for their portfolio.
If all pieces of the puzzle fall into place, CPH will gain a considerable foothold in Latin America and will be the only ASX-listed medicinal cannabis company with direct exposure to the Colombian market, and with the capacity to commercially cultivate medicinal-grade cannabis in the country.
It is projected that by 2019, Colombia will contribute over 40.5 tonnes of cannabis derived oil to the global medicinal cannabis market and CPH want to play a major role in this.
The final word
We've summed up six months of hard work in just a few pages here, but it should give you a sense of how quickly CPH is moving and how large its global ambition is.
Its latest move, the joint venture with Cohen Propagation Nurseries Limited in Israel now opens up the Israeli market on top of Canada, potentially Colombia, several European markets most notably Switzerland and of course Australia.
There is still plenty of news flow to come from CPH in the back half of 2018. As it continues to look at new verticals and market entry points, we expect further catalysts to be announced.
CPH is ramping up its global ambitions and is following in Australia's footsteps in its attempts to become a major player in the international market.
---