CPH Deliver Australia's First Medicinal Cannabis Shipment Under New Legislation
PUBLISHED: 02-05-2017 10:24 a.m.
Creso Pharma (ASX:CPH) has made a shipment of medicinal cannabis into Australia – the first import into the country under new government legislation.
Under an agreement between CPH and its Australian partner, Health House International Pty Ltd, the pair will distribute a range of cannabis oil products across Australian pharmacies, in compliance with Federal and State legislation.
This is a groundbreaking achievement for CPH, and an important industry milestone at a time when the medicinal cannabis industry in Australia is growing rapidly.
Those who have followed the CPH story and the medicinal cannabis story in general will understand the future market potential.
Headlines like these tell the Australian tale: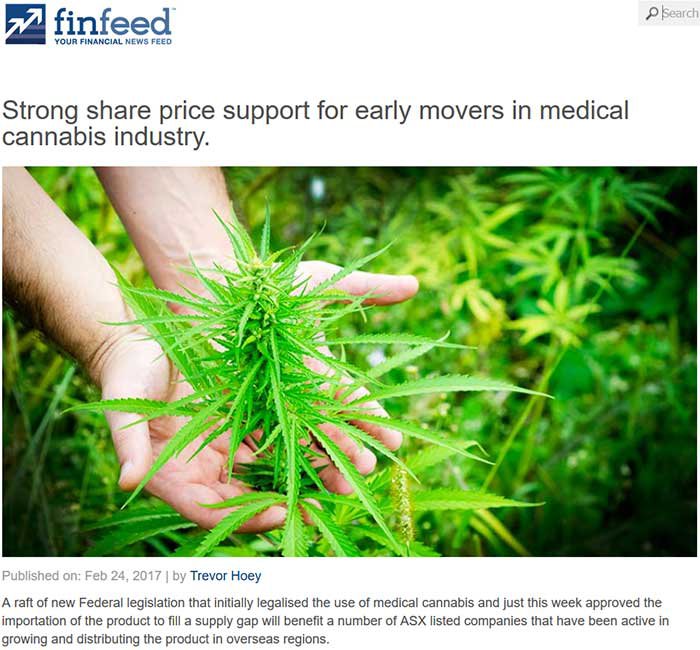 Yet, many of these companies are entering the fray are at a far earlier stage than CPH.
With agreements in place, such as the one with Health House International and its ability to distribute Canadian partner CanniMed ®' s products across Australia in authorized pharmacies, CPH has a big head start.
However it should be noted that CPH remains an early stage company and investors should seek professional financial advice if considering this stock for their portfolio.
Helping to facilitate this start into the Australian market will be the recently appointed, highly experienced, pharmaceutical and biotech industry professional David Russell as its Chief Operating Officer.
Mr Russell has more than 25 years' experience within the pharmaceutical and biotech industry, with a number of leading global companies including Roche, Actelion Pharmaceuticals, Celgene and Novogen and will provide invaluable insight into go-to-market strategies.
His appointment comes at a time when CPH is well funded, following two heavily oversubscribed capital raises – one of $8M to sophisticated and institutional investors, and the other a Share Purchase Plan which netted approximately $4.1M.
The money will no doubt go towards Australian market penetration, as well as its ambitions throughout the rest of the world.
It looks like bright times ahead for CPH, so let's re-engage with...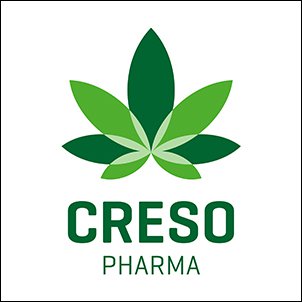 Creso Pharma
ASX:CPH, FWB:1X8
Creso Pharma (ASX:CPH) could expect significant investor support following CPH's successful import of the first medicinal cannabis products into Australia.
This is big news.
And since we last caught up with CPH in the article Medical Marijuana Stock CPH Plants First Seeds in $800M Brazilian Market , it certainly seems that CPH is full steam ahead as it looks for global distribution channels for an active pipeline of products, concentrating both on animal health and on the human health markets.
Certainly its bullish approach to future market domination has had investors intrigued.
We first brought readers the currently $55 million capped company when it first listed on the ASX and as we've alluded to previously, since our first article Newly Listed Medical Cannabis Stock Targets $200BN Nutraceutical Opportunity in October 2016, the stock has been as high as 290%: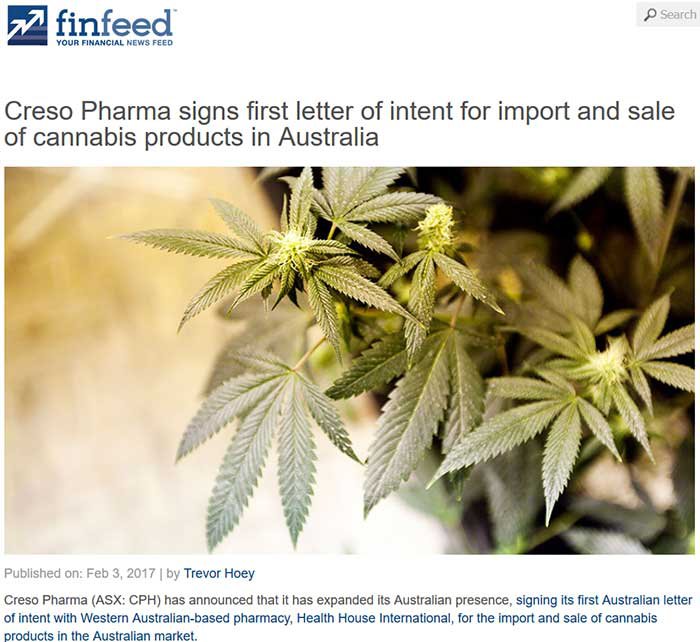 The past performance of this product is not and should not be taken as an indication of future performance. Caution should be exercised in assessing past performance. This product, like all other financial products, is subject to market forces and unpredictable events that may adversely affect future performance.
Now, that CPH has confirmed Australia's first medicinal cannabis import under new government legislation, we could see CPH re-rate even further in the near future.
CPH ahead of the curve to capture market share in Australia
The agreement between CPH and Health House International, follows CPH being granted a Federal import license in February this year. It's all part of the Australian Federal Government's move to authorize the importation of medical cannabis from international sources to boost domestic supply until local production increases.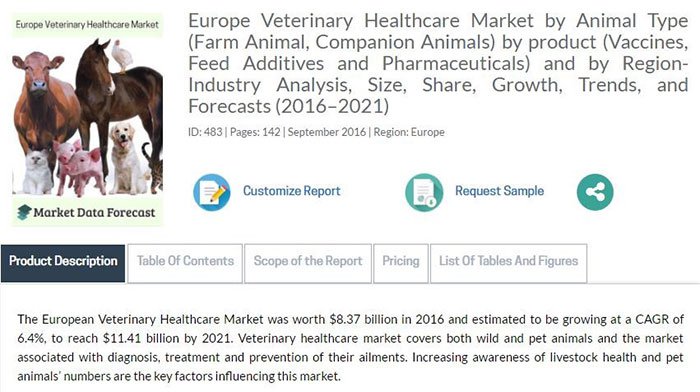 The deal with Health House gives CPH a first mover advantage for the delivery of products into the Australian market under the new government import legislation.
The initial two-year deal, subject to Health House purchasing and importing the agreed minimum quantities of product, will see Health House acting as the exclusive importer of its medicinal cannabis products.
Health House has already successfully imported its first products into Australia. The successful first import involved a range of three cannabis oils (high CBD 1:20, high THC 18:0 and mixture THC/CBD oils 10:10) for human health from CPH's Canadian partner, medical cannabis group, CanniMed ® .
The oils will be used to alleviate a variety of medical conditions as approved by the prescribing physicians under Australian Federal and State laws and regulations.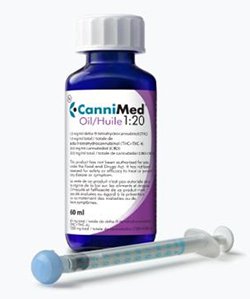 Health House will now distribute the CanniMed ® products across Australia in authorized pharmacies in compliance with Federal and State legislation.
The Australian medicinal cannabis market is an important one for CPH and this agreement positions the company strategically to help meet the immediate but unmet need thus far of timely access to medicinal cannabis here in Australia.
What the extent of CPH's penetration into the Australian market will be remains to be seen, so investors should take a cautious approach to their investment decision based on all publically available information.
While there are a number of players operating in the cannabis development space, CPH is one of the more advanced in terms of bringing products to market, and its execution in terms of developing a vertically integrated business has been faultless.
CPH cashed up for growth through product development and entry into new markets
Not only is CPH well-positioned strategically in terms of entering numerous markets including Australia, but following a recent substantially oversubscribed placement of $8 million and a subsequently well supported Share Purchase Plan of $1 million , the company had a cash position of $10.6 million as at 31 March 2017.
Key areas outlined by management regarding the use of these funds include fast tracking the commercialization of CPH's cannabinoid derived animal and human health nutraceuticals and other medicinal cannabis products on a global scale.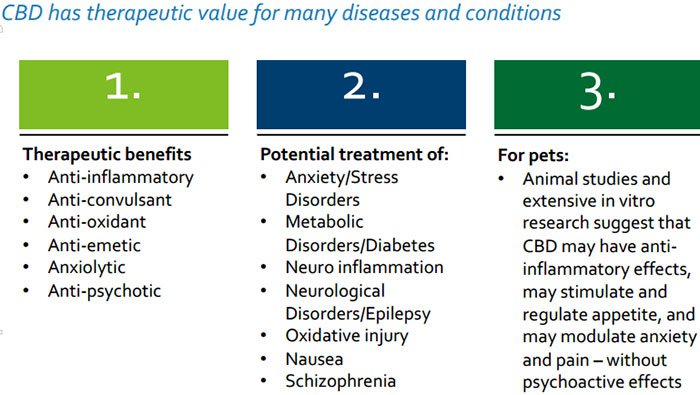 CPH will be investing in expanding the group's development pipeline with additional products that utilize innovative delivery technologies in order to optimize bioavailability and absorption of cannabinoids.
The funds will also be used to assist the company in penetrating new geographic regions, which will provide additional sources of revenue.
This global growth will be supported by CPH's new team member, COO David Russell.
Pharma veteran joins CPH
Highly experienced pharmaceutical and biotech industry professional David Russell has joined CPH as its Chief Operating Officer.

With more than 25 years' experience within the pharmaceutical and biotech industry with a number of leading global companies including Roche, Actelion Pharmaceuticals, Celgene and Novogen (ASX: NRT), Mr Russell, is well placed to guide CPH through its next phase of growth.
You may have heard of these Big Pharma companies. Roche has a cap of $223 billion, Actelion is worth $30.7 billion and Celgene is capped at $97.5 billion.
That's a pretty impressive pedigree and CPH would be looking to leverage all of Mr Russell's experience and networks.
Yet this remains a speculative stock at this stage and investors should seek professional financial advice if considering this stock for their portfolio.
Based in Sydney, Mr Russell will be responsible for assisting CPH's CEO, Dr Miri Halperi Wernli, with the company's overall business and corporate strategy. He will also be responsible for developing the Australian business and commercial strategy for CPH in Australia.
Given the arrival of CPH products into Australia, Mr Russell's timing is impeccable.
Mr Russell has been responsible for building, leading and growing commercial teams resulting in multiple product launches in China, Australia and Asia in therapeutic areas covering haematology, oncology, immunology, cardiology and pulmonary medicine.
At Actelion, he was the Global Brand Leader for the Swiss based biopharmaceutical company, responsible for new product development as part of the life cycle teams.
In the past three years, Mr Russell has completed multiple projects for multinational clients including market entry strategies, product launches and distribution and logistics contracts.
Mr Russell is now focused on improving CPH's strong strategic position to ensure patients and consumers can benefit from the improving regulatory environment.
Spreading the word
We've noted in previous articles that CPH wants to be an early mover in selling medicinal cannabis products to the animal health and human health global markets.
CPH will focus on animal health first and has already taken giant strides in terms of commercialisation.
The recent agreement between CPH and Health House will further reinforce CPH's ambitions and current position as a potential first moving market leader.
With the door now open to bring medicinal cannabis products to the Australian market, cash in the bank to facilitate growth and a well-respected industry veteran pushing the brand hard, it looks as if CPH will hit even more milestones soon, just as the industry is set to move from the fringes, right into people's worldly reality.
---