CPH Seal Swiss Pharma Deal: Setting the Cornerstone for Global Commercialisation of cannaQIX
PUBLISHED: 04-12-2017 09:21 a.m.
Since its IPO in October 2016, diversified cannabis product company Creso Pharma (ASX:CPH) hasn't slowed down, and in recent weeks the company has had a flood of news flow.
Today CPH signed an exclusive commercialisation agreement with the highly reputed traditional Swiss Pharma company Doetsch Grether to market and distribute CPH's cannaQIX®10 in Switzerland and Liechtenstein.
The cannaQIX®10 is a hemp based nutraceutical product, and CPH has obtained the necessary approvals to market this product as a Food Supplement compliant with Swiss Federal food law.
The pharma grade CBD based product comes in packs of 20, 40 and 60 pastilles.
Given CPH now has the ability to market and distribute its products via Doetsch Grether's marketing and distribution channels, this is a significant step for the company.
The deal opens the gateway for CPH's global commercialisation, as Switzerland is globally recognised as a reference country for regulations, quality and market.
Other major news is that CPH recently completed an oversubscribed capital raising during which it raised A$15.5 million, with an additional minimum A$2 million to come via an SPP.
The funds will help CPH accelerate the build of its cannabis growing facility in Nova Scotia Canada – construction of which has already started – as well as help strengthen its position in the highly lucrative and growing hemp and cannabis Edibles space.
On that front, CPH recently announced a partnership with Aeschbach Chocolatier, a Swiss high-end chocolate and confectionery company that has a significant presence in Europe, to create a range of unique, terpene infused premium Swiss chocolates.
Other news in recent weeks includes CPH's move into cannabis and hemp beers.
The company has entered a JV arrangement to develop cannabis and hemp derived alcoholic and non-alcoholic beverages with Baltic Beer Company Ltd and LGC Capital Ltd (TSX-V: LG).
CPH also announced that it is entering the Australian pharma market, having signed a major deal that opens the door to import and distribute cannaQIX®50 – its first cannabinoid-based human health product – in Australia in early 2018.
And to top things off, CPH is also entering the Chinese market. CPH signed an agreement for the distribution of its hemp based food supplements in China.
Before we delve too far into the details, it should be noted that CPH is a speculative stock, and it is recommended investors seek professional financial advice if considering for their portfolio.
Now, it's only been a couple of weeks, but there's plenty to update you on, from all corners of the globe...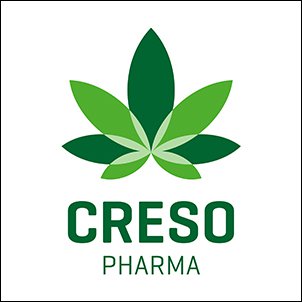 Creso Pharma
ASX:CPH, FWB:1X8
It's been just a few weeks since we last updated you on Creso Pharma (ASX:CPH) with the article CPH Launches First Animal Product in Partnership with Global Animal Health Giant on November 14.
As we alluded to above, since our last article, the company has continued to announce confidence inspiring news for long term investors.
The most recent being the announcement that CPH has received confirmation that its hemp based nutraceutical cannaQIX®10 complies with Swiss Federal Food Law, opening the door for the marketing and distribution in Switzerland and Liechtenstein.
It is also expanding its markets with moves into the Aussie pharma market and into China's massive food supplement market. It is also continuing to expand and grow its hemp and cannabis Edibles range.
This includes a move into hemp and cannabis beers and non-alcoholic beverages, as well as premium terpene-infused Swiss chocolates.
Hemp edibles could be a significant market for CPH.
Consider that in the US alone, the cannabis industry was worth an estimated $7.2 billion in 2016 and is projected to grow up to 25% annually. Of this, edibles are becoming big business.
In California alone, more than $180 million worth of marijuana infused food and drinks were consumed last year, 10% of the state's cannabis sales, say Arcview Market Research. While in Washington, sales of pot-infused treats increased 121% last year, and in Colorado sales tripled from $17 million in the first quarter of 2014 to $53 million in the third quarter of 2016.
Impressive run since IPO
We have been following this story since day 1, and its great to see CPH's constant evolution and drive to develop into a global cannabis empire.
The work to date has seen the company's share price rally an impressive 400%+ since its listing just over a year ago.
Creso Pharma ( ASX : CPH ) – up 400%+ since listing in October 2016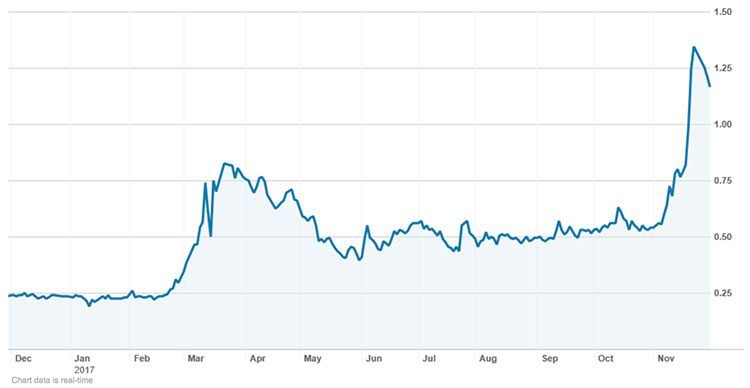 The past performance of this product is not and should not be taken as an indication of future performance. Caution should be exercised in assessing past performance. This product, like all other financial products, is subject to market forces and unpredictable events that may adversely affect future performance.
CPH to enter Swiss Market
CPH has signed an exclusive commercialisation agreement with Swiss Pharma company, Doetsch Grether, to market and launch CPH's cannaQIX®10, a hemp-based nutraceutical product, in Switzerland and Lichtenstein (EU country) through its distribution channels.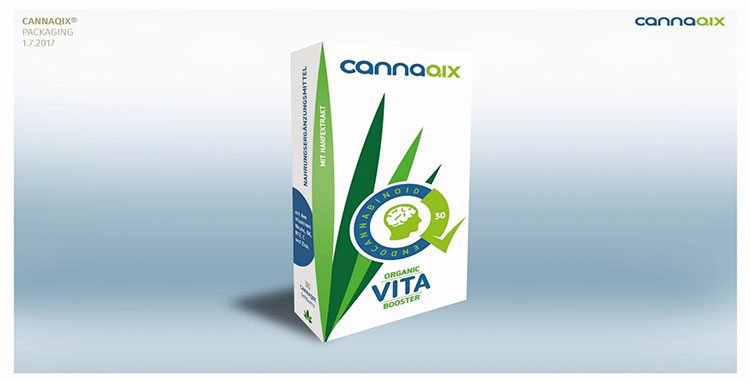 The pharma-grade, CBD-based cannaQIX®10 comes in packs of 20, 40 and 60 pastilles. It is standardised in dose and formulation with unique composition designed to provide support during stress and anxiety conditions for patients and consumers.
This deal and the cannaQIX®10 launch in Switzerland sets the cornerstone for CPH's global commercialisation strategy. The country will be used as an international regulatory, quality and market reference country with the Swiss market a gateway for further global launches.
The marketing and distribution of OTC products and food supplement products, such as cannaQIX®10, require a listing into the pharmacy and drug store chains which are only supplied through wholesalers. That means, via its exclusive agreement with Doetsch Grether, CPH has access to over 2300 outlets throughout Switzerland and Lichtenstein.
The agreement covers the exclusive marketing and distribution of cannaQIX® 10 in the Swiss market for ten years targeting the biggest pharmacy and drug store chains in both Switzerland and Lichtenstein.
While the launch of the cannaQIX®10 product is still in the planning stages, it will be implemented starting by March 2018.
We should note here that it is early days in CPH's global product roll out, and investors should take a cautious approach to their investment decision, and base it on a range of factors, including their own personal circumstances.
CPH to develop cannabis and hemp beer
Much has been made of the exponential growth of the global medicinal cannabis market, but less known is the astonishing rates at which the international hemp and cannabis infused beverage market is growing.
To capitalise on this opportunity, CPH have entered a joint venture to develop cannabis and hemp derived alcoholic and non-alcoholic beverages.
On November 29, the company announced it had signed a binding letter of intent with Baltic Beer Company Ltd and LGC Capital Ltd (TSX-V:LG) .
UK-based Baltic Beer Company is the home of the multi-award winning and iconic Estonian beer brand Viru Beer which is sold in markets around the world, including Australia, China, UK, Italy and Mexico.
Canadian-listed LGC Capital invests in a diversified portfolio of businesses and has investments in private cannabis operations in South Africa, Australia and Canada.
The agreement combines CPH's cannabis and hemp expertise with the prestigious and multiple award-winning beer creators, Baltic Beer Company, to develop and provide consumers with innovative and high quality hemp and cannabis derived beverages.
The JV plans to create a bespoke portfolio of unique alcoholic and non-alcoholic beverages infused with various cannabis and hemp derived ingredients. The beverages will be created to combine seeds, various plant extracts, and unique terpenes mixes mimicking the hemp and cannabis plants aromas and tastes.
The development is part of CPH's broader plan to expand into the burgeoning cannabis and hemp based edibles and lifestyle markets, with research and development currently underway in Switzerland, Estonia and the UK.
The JV has begun the research and development phase for a range of premium craft beers, which will contain unique terpene mixes mimicking the terpenes of the cannabis and hemp plants (Terpenes are organic essential oils found in plants that carry flavour and aroma).
The beer will have the odour and fragrance of cannabis and hemp, but it won't contain THC or CBD or any other cannabinoids, meaning it can avoid regulatory restrictions.
The first test batches of the terpene beer range are expected to reach selected markets in April or May 2018, with commercial sales expected to follow a few months later in June or July 2018.
Combined, the three parties involved in the JV have vast geographic reach and have already identified future commercial and distribution partners in Canada, Africa, Europe, Far East Asia, Central and Latin America, as well as Australia and New Zealand that are eagerly anticipating this innovative new range of drinks.
From there, the JV plan to expand their portfolio into other alcoholic and non-alcoholic beverages.
CPH completes capital raising oversubscribed
A day earlier, on November 28, CPH announced that it raised A$15.5 million following a significantly oversubscribed placement.
The placement was significantly oversubscribed and saw strong support from new and existing institutional, sophisticated and professional investors — both from Australia and abroad. For this reason, the company opted to expand the placement from A$10 million to A$15.5 million.
Another A$2 million minimum is being raised via an underwritten Share Purchase Plan which is open to qualifying CPH investors.
The placement shares were issued at A$1.10 per share.
The funds raised will allow CPH to fast-track the construction of its medicinal cannabis growing facility in Nova Scotia, Canada. It will also help CPH pursue mergers and acquisitions to expand the global distribution of its products and to develop additional products, plus contribute to working capital. CPH also noted that it will pursue further growth opportunities in the hemp edible space.
The raising was publicised in the Australian Financial Review – a sign that CPH is popping up on ever larger groups of Australian investors: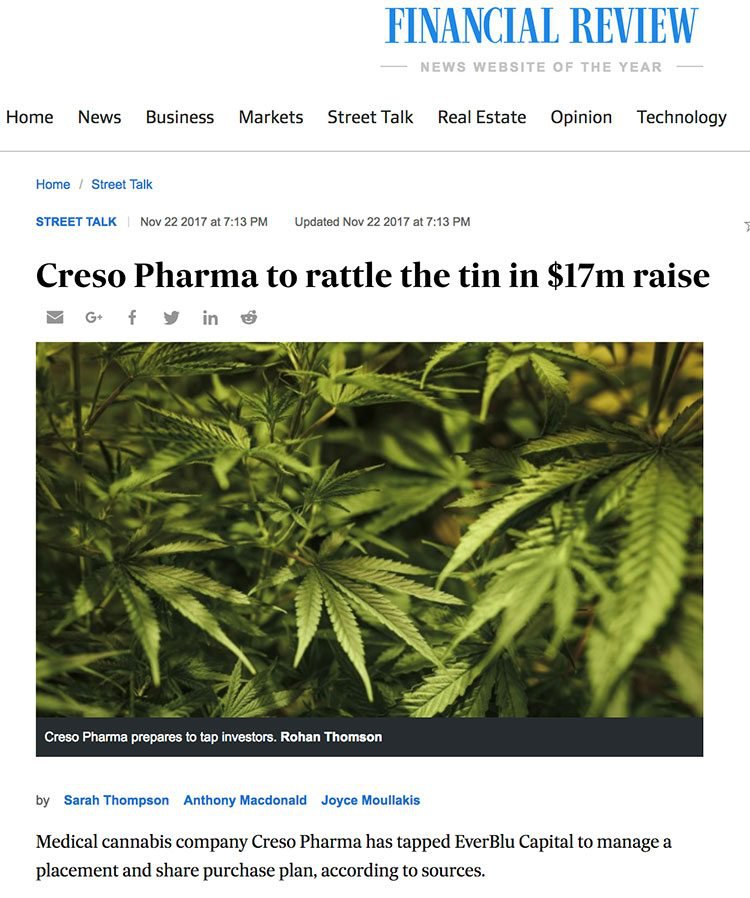 Terpene infused premium Swiss chocolates
Along with news of the successful capital raising, CPH used the opportunity to announce that it had entered a partnership with Aeschbach Chocolatier to create an exciting range of unique, terpene infused premium Swiss chocolates.
Aeschbach Chocolatier is a Swiss company with a significant presence in Europe, which has been creating high-end chocolate and confectionery specialties since 1972.
It has multiple certifications including Controlled Sustainable Cultivation, Certificate for Organic Production, Food Safety System Certification, and Certificate for Fair Trade.
Aeschbach will provide technical expertise, facilities, special ingredients (such as exotic spice mixes), as well as consumer palatability and preference testing settings for the development of new products.
CPH will provide the terpene ingredients and will finance the joint technical development.
The two companies plan to distribute the products globally, as made possible by the varying legislative and regulatory changes occurring across multiple developed countries.
CPH to enter Chinese market
CPH has entered the Chinese market with a Strategic Partnership and Commercial Distribution agreement with Zhejiang Kingdom Creative Co., Ltd (Kingdom Creative).
While final product selection is yet to be agreed between CPH and Kingdom Creative, it is CPH's intention that the products that will be distributed under the Distribution Agreement will initially all be hemp based Food Supplements.
They will contain hemp seed oil, in addition to a number of defined vitamins and minerals in proprietary Swiss delivery technologies, but no CBD, THC or other cannabinoids.
Hemp seed and hemp seed oil in China has long been regulated as a 'Traditional Chinese Medicine" (TCM) and used in various foods and traditional medicine preparations. CPH is very conscious of its legal obligations in all jurisdictions and will only ever distribute products strictly in compliance with local laws.
In the future, CPH may look to distribute products in China that contain CBD and/THC, however, that will only be after securing the appropriate regulatory approvals.
Notwithstanding this, CPH will work very closely with local regulatory bodies each step of the way and CPH will only distribute and market products strictly in compliance with all local laws.
CPH to enter Aussie pharma market
Other major recent news is that CPH will enter the Australian pharma market in 2018.
On November 22, the company announced a major deal that opens the door to import and distribute its first cannabinoid-based human health product in Australia in early 2018.
CPH is partnering with Health House International to import and distribute cannaQIX®50 in Australia under local medicinal cannabis regulations.
The deal is part of CPH's wider strategy to expand the international distribution of its products and it cements CPH's position in the Australian market.
This announcement follows CPH's earlier major milestone in May 2017 of being the first Australian company to import medicinal cannabis to Australia.
Once the product is imported, Health House International will distribute the product under local medicinal cannabis regulations to pharmacies throughout. CPH is also working with Australian State and Federal Government and health authorities.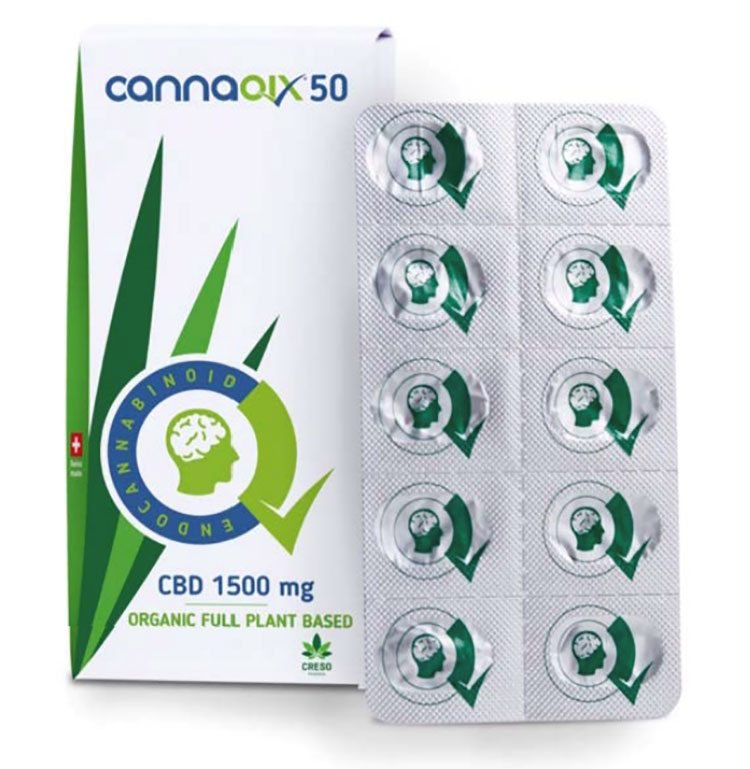 Each cannaQIX®50 lozenge contains 50mg of CBD from full hemp plant extracts along with niacin, vitamins B6, B12, C and zinc in a proprietary standardised pharma-grade formulation produced in Switzerland. They come in a pack of 30 lozenges. The lozenges will be available through the Therapeutic Goods Administration's (TGA) Special Access Scheme (SAS).
The potential market in Australia alone for this product is huge. An estimated 1 in 5 Australian adults suffer from chronic pain, which comes at huge costs to the healthcare system, their quality of life and their family and friends.
However, how much of this market CPH can attract remains to be seen and investors should seek professional financial advice if considering this stock for their portfolio.
Products like cannaQIX®50 are a game changer as its pharmaceutically sophisticated dosage form meets a current unmet need in CBD products.
Helping its success with prescribers, patients and pharmacists will be the fact it doesn't require the need to calculate non-standardised drops for oil-based CBD products.
Distribution agreements for other products from the cannaQIX ® range are in advanced preparation in Switzerland, a number of key European countries (Germany, UK, Italy, Spain, Netherlands, Belgium, Sweden), as well as in Canada and Latin America.
Of course, at the same time, there is no guarantee an investment in CPH will be successful – always invest with caution when considering speculative stocks such as CPH.
Expect more to come from CPH
CPH is progressing its future global cannabis empire, having taken significant strides over the last month. Having only listed on the ASX in October last year, the company's progress to date has been nothing short of impressive.
Stay tuned to see what's next from CPH as it continues to find new ways to capitalise on the exponential growth in the global cannabis market.
---