FDA Approval for MXC: Sales Doors Open in US, Euro and Canadian Markets
PUBLISHED: 31-05-2016 10:10 a.m.
When the US Food and Drug Administration (FDA) gives companies its seal of approval, it usually signals the start of a fully endorsed, regulatory-approved push into large commercial markets.
No matter what industry a company operates in, FDA product approval is a big milestone.
So with FDA approval now under its belt for its cannabidiol (CBD)-based cosmetic products, MGC Pharmaceuticals (ASX:MXC) is firming as one of the more promising companies in the so-called 'potstock' industry.
FDA approval gives MXC licence to sell and distribute its line of MGC derma anti-ageing cosmetics throughout all states of the US.
And the sales of MXC products has already begun, with the company recently confirming details of its first distribution agreement with a company in California.
This officially signals MXC's entry into the largest consumer market in the world, something which could very well see a step-change in its underlying business.
FDA approval isn't the only North American milestone MXC has reached lately.
Health Canada has also just given MXC approval for its Derma Anti-Aging line, opening up the Canadian cosmetics market which in 2015 was estimated to be worth US$1.9BN.
Whilst generally the market values US FDA approval much more than Heath Canada, it should be noted that actually the Canadian regulation body is much more strict, so it's a big achievement for MXC in this regard.
MXC also received similar news in Europe, where the European Commission's Cosmetic Products Notification Portal (CPNP), granted the company permission to sell and distribute its cosmetics range throughout the European Union.
So MXC not only has the opportunity to corner the US cosmetics market expected to be worth $11 billion in revenue in 2016 alone, it also has Europe and Canada on the hook.
Remember, however, that this is still an early stage play and investment caution is advised if considering this stock.
These approvals have freed MXC up to actively pursue strategic distribution arrangements throughout Europe as well.
That's on top of its ability to sell its products online after launching its online medical cannabis store in April.
The best thing though about the distribution deal and its online businesses, is that it relates only to MXC's underlying business – cosmetics.
MXC's higher-order work being conducted in Israel in the pharmaceutical space is designed to help alleviate the suffering of those dealing with epilepsy and could make the company something special in the long run.
If you're reading this, you're probably vaguely aware of the sort of deals which can be done in the pharmaceutical space.
Medical breakthroughs are made and then deals upwards of $100 million are negotiated as big pharma moves in.
There's no guarantee such an offer will eventuate for MXC, but you can see the direction its heading.
MXC is starting off by building revenue in lower margin cosmetic products, and will be aiming to produce much more sophisticated medical grade products over the coming years, translating to higher margins for the company.
But for now, the foreground focus is very much on generating cash flows via its cosmetics range.
In this article, we'll take you through the MXC game plan and why its recent moves are so significant.
Re-introducing: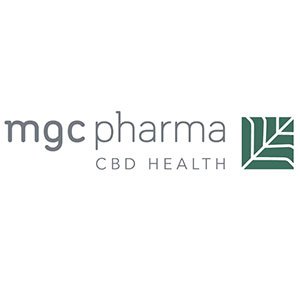 MGC Pharmaceuticals
ASX:MXC
FDA gives the thumbs up
As we mentioned in our intro, when a biotech company gains regulatory approval for its products it is a milestone achievement in the life of that company.
In May, MXC received word from the FDA and Health Canada that its derma anti-aging line of products received the green light – effectively allowing MXC to sell the full line of products in all states of the US.
In the US this means products can be sold even where medical cannabis consumption isn't legal.
Given the US cosmetics market is estimated by the company to be worth $11 billion in revenue, MXC is now in a strong position to make a serious dent in that market.
Currently, MXC has 16 products which can be imported and sold into this $11 billion market.
MXC is quickly hitting the 'all systems go' button on its commercial ambitions in the cosmetics sector.
With Canadian and European clearances sorted, Australia is now the last bastion to fall, with approval pending from Australia's Therapeutics Goods Association (TGA).
But, there's nothing quite like US FDA approval to get investors' pulses racing.
We have been following this stock ever since before its entrance to the ASX, alerting investors to the story back in November, 2015 in this article Cannabis Gets Cosmetic Makeover: ASX Shell with Imminent Acquisition into $270BN Industry . Since it officially listed on the ASX via a reverse take over of Erin Resources, MXC has been up as high as 260%: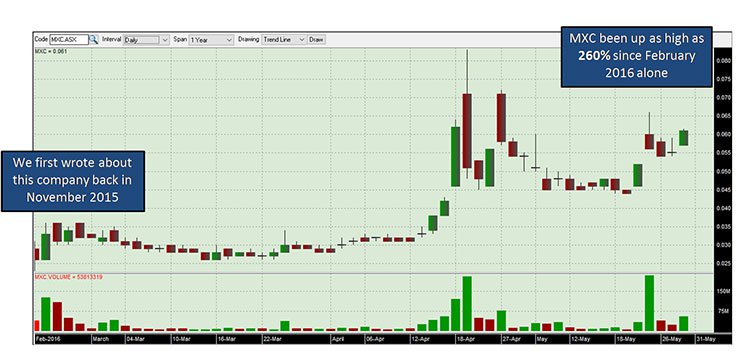 The past performance of this product is not and should not be taken as an indication of future performance. Caution should be exercised in assessing past performance. This product, like all other financial products, is subject to market forces and unpredictable events that may adversely affect future performance.
FDA approval is one thing, but MXC also has Canadian and European approval and a Euro distribution deal.... Indicating this may be just the beginning for this stock.
The Euro beat
Just a couple of weeks before the FDA gave MXC the nod of approval, the European Commission's Cosmetic Products Notification Portal (CPNP) also gave its consent for MGC Derma CBD based cosmetic products to be sold in the EU.
The CPCP is the equivalent of the FDA in the US – so it's a fairly big deal.
MXC can now freely sell, distribute and market its products throughout the entire European Union.
CPNP marketing approval covers the distribution of all of MXC's initial line of 16 products.
Products include Moisturizing Day Cream SPF 30, Active Firming Anti-Aging Mask, Active Bright Facial Cream, Anti Puffiness and Dark Circles Eye Serum.
Regulatory approval, gives MXC's recently signed sales distribution partnership with C&M CBH Holding some weight.
In the first year of the C&M CBH Holding deal, C&M has agreed to distribute 60,000 units of MXC's cosmetic products – amounting to a contract worth €1.2 million ($A1.8 million).
Better yet, there's scope in the contract for the amount to increase with demand.
The CPNP approval also paves the way for MXC to start selling its goods directly to the consumer – and allows the deal with Czech-based Czech Medical Herbs to go ahead.
The Czech outfit is acting as the retail sales agent for MXC in Europe.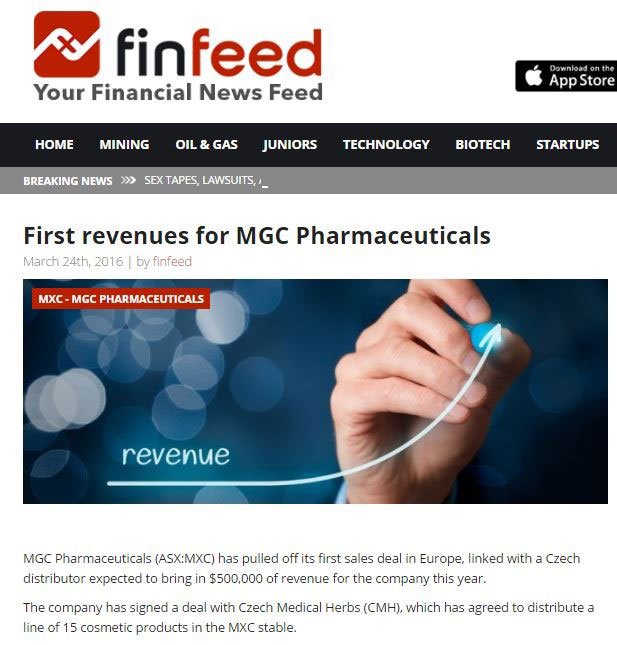 This CMH deal is expected to create $500,000 in revenue for MXC this year.
This figure remains speculative, so do not base your investment decision on this number alone.
And now MXC has Canada
With Health Canada's approval , MXC is now able to sell and distribute its cosmetics product line across Canada in a market that is estimated to be worth $1.9BN.
Negotiations for distribution agreements are now underway to facilitate sales into this key market.
Canada has been a pioneer in legalising CBD and has an enormously progressive attitude to the product, even considering legalisation of marijuana for recreational use.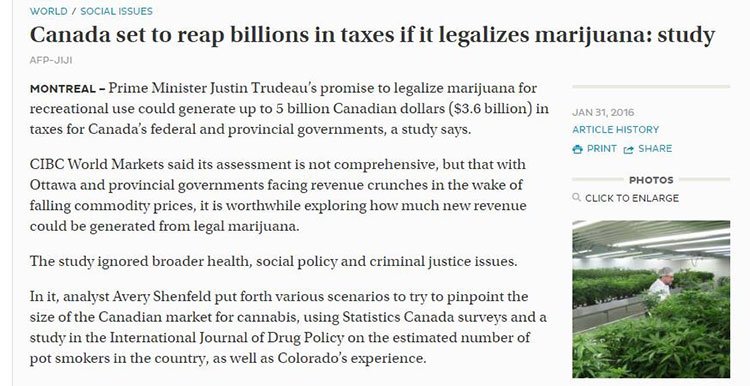 It is therefore a key market for MXC.
Canada understands the value-chain aspect and players who are legally supplying product across a range of markets, could benefit from this government's approach.
So, just to re-cap:
In the space of a month, MXC has effectively unlocked three of the most lucrative markets in the world.
That being said, its push into Australia could actually be a bigger deal for the company.
If this doesn't quite make sense to you, then just keep reading...
Australian sentiment
You would have heard about the vast strides the acceptance of medical cannabis has made this year at both a state and federal level in Australia.
It seems that political leaders from virtually all states and territories are falling over themselves to be on the right side of history, as the tide of evidence continues to mount that medical cannabis and the active ingredient CBD has a massive role to play in alleviating the suffering of countless of millions around the world.
That's why you're starting to see the rise of cannabis stocks on the market.
There's been little work done on the size of the Australian market – but MXC did commission a paper from the University of Sydney to investigate.
The paper examined international experiences and approaches, supply chain economics, quantities of cannabis required and potential regulatory dynamics.
It also served as a framework for the industry to commence engaging key stakeholders such as the Australian Government and the medical community.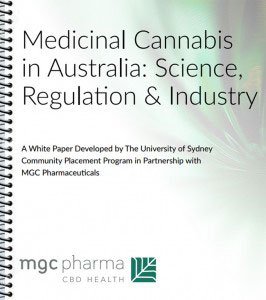 "Medicinal cannabis has the potential to help tens of thousands patients suffering from a wide range of medicinal conditions such as Multiple Sclerosis, Epilepsy, Cancer and Chronic Pain," the paper concluded.
The bottom line is that it put the potential size of the market at $150 million – but that value is just the raw flower market, and doesn't count the value added products like cosmetics and pharmaceuticals.
To give you an idea, the market for treating epilepsy could be in the order of $160M plus alone.
Now, hold up.
We said that this could potentially be the biggest deal for the company. Bigger than its market entry into the multi-billion dollar US and European markets.
So, are we nuts?
Depends on the way you look at it.
In our experience there are dozens and dozens of stocks doing business in the US, Europe, and Asia – all huge markets.
Yet, they lose attention in the marketplace to stocks doing business in Australia.
It's often said that Australians are a myopic bunch, and maybe it's a function of growing up on an island – but realistically we are.
Australian investors don't always grasp the massive opportunities to be had outside of the country, while operating in Australia offers extra visibility to those companies who choose to keep it local.
Whether right or wrong, that's just the perception.
So, with that in mind, MXC's announcement that it would target the Australian market with a five-pronged attack may actually be its smartest move to date.
That and its application for TGA approval.
There's nothing like playing a role in an emerging local story to get shareholders engaged...
The five pillars (of wisdom)
With all its ducks in a row, MXC intends to implement its five pillars to ensure its Australian venture is as smooth as it can be.
Outlined below is its game plan:
Obtain a growing license
The first prong in the plan is to obtain a growing license for Australia.
As you'd be aware, Australia is far, far away from its growing base in Europe so having a local supply of cannabis plants and the ability to extract CBD from them in Australia is a vital part of the plan.
It already has the know-how from its operations in Slovenia and Israel – it just needs to export it to Australia.
Clinical Trial Program
MXC is planning on extending clinical trials from Israel all the way to Australia – in effect doing a few things.
MXC will access some of the brightest minds in Australia working in the space; it will show leadership in the space and; it will open the way for research collaborations.
Industry Leadership
This is more of a soft science than anything done in the lab.
MXC is planning on positioning itself as one of the pre-eminent experts on medical cannabis in Australia by working with the government on policy, and generally becoming the voice of the industry in the country.
It's an ambitious target, but if it's able to pull it off it will open doors.
Or, to be more accurate, doors will be open to them.
A funny thing happens when you're known as the expert in something – people seek you out for advice and to share opportunities with you.
By positioning itself in the market as an expert, MXC is giving itself a shot of the business coming to the company rather than the company being in the market chasing the business.
Research Collaborations
This bleeds into the clinical trial program it hopes to run in Australia – but the plan is to tap the finest minds in the country to effectively work on new product lines for the company.
It's already done some work with the University of Sydney on defining the market for investors, so we have to wonder what further collaborations would unlock...
Extend Cosmetic Line into Australia
This one is pretty self-explanatory.
While it has unveiled a plan to become vertically integrated by building growing facilities in the country, it will have to more than likely import some of its product line in the short-to-medium term.
The promotional effect it will have is that Australian shareholders will be able to see the product on the shelves.
It's one thing to have it theoretically have its product in stores in the US or Europe, but it's quite another to see what the company has been doing in the flesh, so to speak.
MXC's overall game plan
As a broad brush measure, MXC is split into two segments: cosmetic and pharmaceutical.
Both are underpinned by the manufacture of active ingredient cannabidiol (CBD) from cannabis plants.
MXC's cosmetic line contains a whole raft of products as seen below.

The facial skincare market in itself is a lucrative one, estimated by Credit Suisse to account for 37% of the total beauty market around the world .
Just to put that percentage figure in some context, the whole market is worth around $US270 billion ($A375.5 billion).
That estimate was based on 2013 data, so it's more than likely to have advanced since then...
It's seriously big business – approximately one half the size of global soft drinks: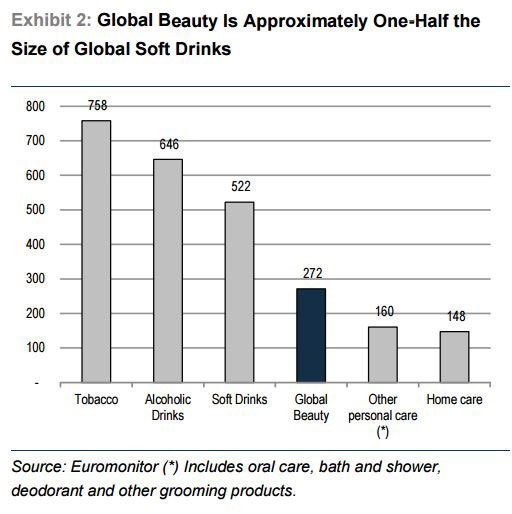 At the moment MXC has its base in Europe, where it has managed to build cultivation capability and has set up a sales base and local sales partner.
MXC has also started its push into the US and Australian markets – but cosmetics remains only one part of the whole picture of MXC.
MXC describes the cosmetic part of its business as a base from which to work while it pursues longer term but potentially more lucrative lines.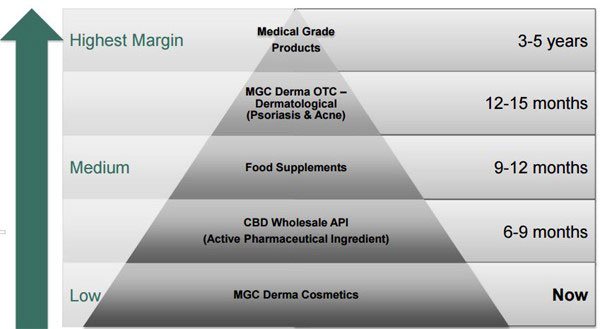 As you can see, its cosmetic line provides the base from which the pipeline of higher margin products flows.
This strategy provides the best chance of commercialisation and revenues in the shorter term, and avoids the need to dilute shareholders too much by repeatedly going back to the well to drink.
If it were to load on with debt instead, it would be able to demonstrate to a lender that it had a stable business underpinning the whole thing instead of being a company with a moonshot but no real business.
One higher order opportunity comes from a deal it did a while back to enter an R&D arrangement with Israeli outfit Sipnose.

MXC did the deal in March , offering investors the first look at what its pharmaceutical ambitions may look like.
Cannabidoil (or CBD) is generating a lot of buzz in the pharmaceutical community for its ability to help with things such as epilepsy, glaucoma and Alzheimer's.
It's an active ingredient which is constantly being studied in the lab, and is constantly evolving.
The deal with Sipnose is aimed at developing a product which can help alleviate the suffering of those with epilepsy.
What the Sipnose product promises to do is make ingestion much more effective by bypassing the 'blood brain barrier' and delivering the pharmaceuticals to the brain directly.
As you can imagine, proving that up will require a bit of lab work so the pair are sharing R&D costs to come up with a solution.
Sipnose delivers the mechanism and MXC brings the CBD-based medical solution.
While a significant play, the Sipnose deal is just one step on its pharmaceutical journey.
MXC's binding Heads of Agreement (HOA) to acquire Czech-based medical cannabis company, PANAX Pharma s.r.o.,. was another milestone.
The deal enables MXC to work with the government run Vukoz Institute on a research and development program to grow medical grade cannabis.
The medical cannabis license includes access to over 1000m2 of indoor growing space at the Vukoz facility, strengthening its medical cannabis and research production capabilities.
In the meantime, MXC continues to develop and refine new cosmetic products all the time – effectively strengthening the foundation of its business while it moves into the potentially more lucrative pharmaceutical game.
The final word
We like the playbook MXC is putting together here.
It's gone about building its foundation business (no pun intended) well, and is now starting to see the fruit of its labour with regulatory approvals in the US, Canada and Europe.
Over the next 6-12 months, shareholders will more than likely start to hear about sales taking place, starting to provide the business with underlying revenue.
Once again, this is still an early stage play, and there are no guarantees, so weigh up all information before making an investment decision and seek professional advice.
In the meantime, it will continue to push into new markets and outline its plan for its potentially higher value epilepsy drug in joint venture with Sipnose.
MXC will also start to gain a lot more visibility, and hopefully traction, in the local market with a push into Australia well and truly underway.
What effect this will have on its share price given it's an Australian listed company is anybody's guess...
In any case, it's shaping up as a very interesting time for the company – so we'll keep our eye on this one for a while yet.
---