A Medical Cannabis First: CPH Secures Animal Feed Product Registration
It has been a busy two months for Creso Pharma (ASX:CPH) since we last featured the company in November 2016 and certainly a happy new year thus far with the news that CPH recently obtained the first ever EU registration for two CBD-based animal feed nutraceutical products.
Alongside its partner Greveling Holding BV (the manufacturer and one of the wholesalers of the two nutraceutical Creso products for dogs and horses), CPH has been granted the first European Union registration for its two animal health CBD (cannabidiol) based nutraceutical products in a proprietary formulation in the category of animal feed for commercialisation in the global companion animal market.
What does this mean for CPH?
Most significantly, it opens up the global veterinary health care market to a company now with a first mover advantage.
The registration paves the way for CPH to sell the two products globally, following its application for a free sales certificate (for sales in Europe) and the impending application for a global import and export licence, with the company expecting to receive both these items by March.
These CBD nutraceutical products are unique and the first in the world to obtain registration with health authorities compared to unregistered competitor products sold via the internet.
However, CPH is still in its early stages and investors should seek professional financial advice if considering this stock for their portfolio.
The goal is now to break these products into the very lucrative pet markets and through EU registration, CPH now has a fully validated product to launch into multi-billion dollar markets.
In 2015 the global veterinary health care market was estimated to be worth US$25 billion. This number is expected to increase to nearly US$40 billion by 2021 .
Given CPH's location, it is well-positioned to export into European, Middle Eastern Gulf region, and Latin American markets, with the European market alone valued at $8.37 billion in 2016.
As it continues to meet its markers, establish a strong presence in Europe and hit its commercial deadlines ahead of time, CPH is breaking ground in a medical cannabis niche that is yet to be tapped by anyone else in the field.
Through subsidiary Hemp Industries, CPH finished 2016 on a high fulfilling its second shipment of 700kg of hemp protein (following the first shipment of 500kg) to one of Slovakia's largest bakeries. The bakery uses the product, to produce several top-quality protein bar products which have already generated solid revenues for CPH.
CPH also signed a Letter of Intent (LOI) with Canada's CanniMed to be the Canadian company's representative in the European Union. CPH will market all CanniMed products to governments, authorised importers, distributors, institutions, pharmacies and individuals.
A definitive agreement is currently being worked out between the companies and should be finalised in the coming weeks.
These are not insignificant steps forward for CPH and there is much more on the horizon.
Catching up with...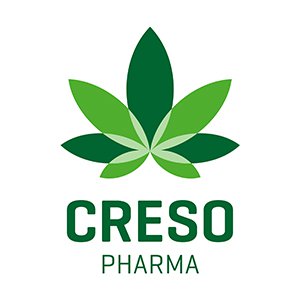 Creso Pharma
ASX:CPH, FWB:1X8
We have been following the Creso Pharma (ASX:CPH) story since its listing in October 2016, and you can catch the full story in the articles Newly Listed Medical Cannabis Stock Targets $200BN Nutraceutical Opportunity and First Cannabis Revenues in Sight for CPH .
In those articles we traced the company's origins from its formation in 2015, to ASX listing in October 2016, to its ambition to deliver CBD-rich therapeutic products and treatments developed and manufactured with GMP ( Good Manufacturing Practice ) standards to a range of industries in the human and pet health care markets.
CPH has been building a first mover advantage and a unique product portfolio that looks to put it in the revenue generation box seat within the next 12 months.
When we reconnected with CPH in November, it had inched closer to its first revenues by striking a number of deals.
The first was a Letter of Intent (LOI) with Grevelings Netherlands , which is now playing an important role in light of the company's most recent news.
Grevelings is a veterinary product manufacturer and owner of the prestigious equine Prequine ® line of complementary feed for sport horses and racing camels, and wholesaler of veterinary products. Greveling exclusively supplies high quality veterinary products to veterinary hospitals, surgeons, practitioners, faculties, governmental institutes, research institutes and specialised licensed pharmacists. Its main activities are manufacturing complementary feed and distribution of exclusive veterinary treatments and medicines.
Furthermore, CPH signed a second LOI with Swiss Pharmaceutical firm Streuli Pharma AG . This deal was done to enable CPH to commercialise its first human nutraceutical product in the Swiss market. CPH also signed its first distribution agreement with MEDI-IN s.r.o for the company's self-produced food supplement hemp product , CBDium from Hemp Industries. CBDium will initially be sold in the Czech Republic and bring in immediate revenue and cash flow .
Of course it didn't end there. CPH steamrolled into the new year on the back of a Letter of Intent with CanniMed to be its representative in the EU and also sent a second shipment of hemp to the Czech Republic.
We'll come to those latest deals shortly, however what could really rouse investors is the European registration of its two animal health products.
Given the group's strong pipeline of new products across animal and human health market segments (as outlined below), there are likely to be multiple share price catalysts for CPH over the next 24 months.
It should be noted here that the two animal products listed below have already received regulatory clearance and will be launched to market well ahead of CPH's initial indications.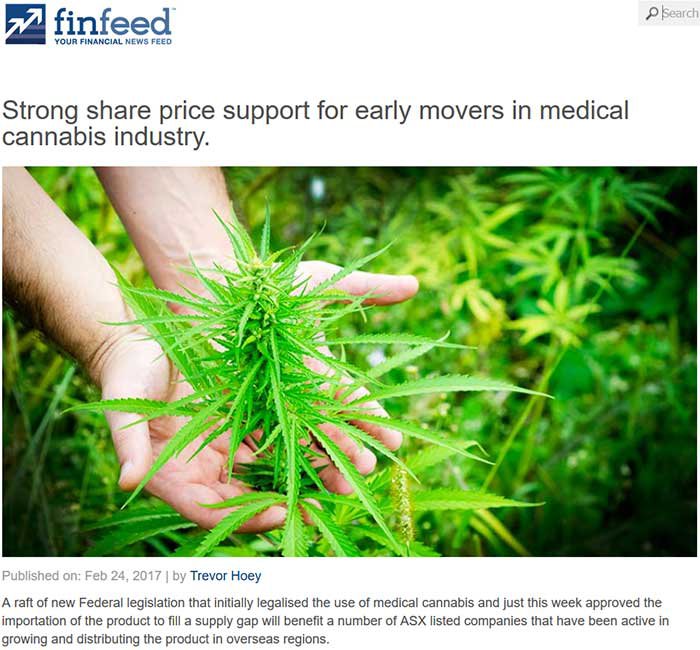 European registration could lead to rapid global expansion
CPH and Greveling have managed to obtain the first ever EU registration for two proprietary formulation animal feed CBD-based nutraceutical products for commercialisation in the global companion animal market.
That's big news for the company as it not only paves the way for CPH to commercialise the products globally, but also gives it a first-mover advantage to capture a leading share of the global companion animal market with its CBD nutraceuticals.
Yet, how much of this market CPH is able to capture remains to be seen, so do your own research and take into account all available information with regard to this stock before making an investment decision.
Given the group's products provide a strong alternative to existing therapies and target medical conditions such as behavioural disorders, pain, arthritis and inflammation, there is the potential to gain an early mover competitive advantage in new markets.
There is also the opportunity to take a leading market share of the hemp-derived animal health market worldwide including through Europe, the Middle East, the Gulf Region and Latin America as it looks to establish a leading market share of the hemp derived animal health market worldwide.
This is a large market... and that could be an understatement.
The veterinary health market is estimated to be worth $US39.7 billion by 2021. In 2015 it was worth $US25 billion. Should it reach the higher figure that world represent a CAGR of 8.06%.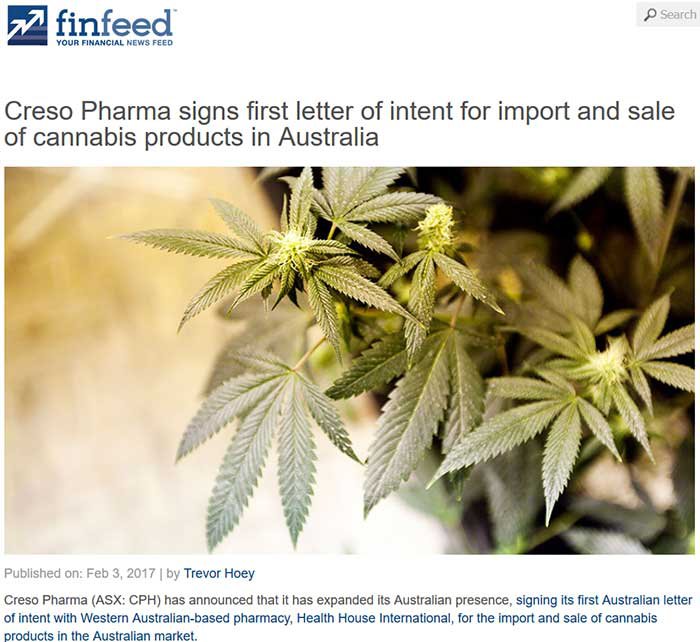 Meanwhile, Europe accounted for $US8.37 billion in 2016 and is forecast to grow to $US11.41 billion by 2021.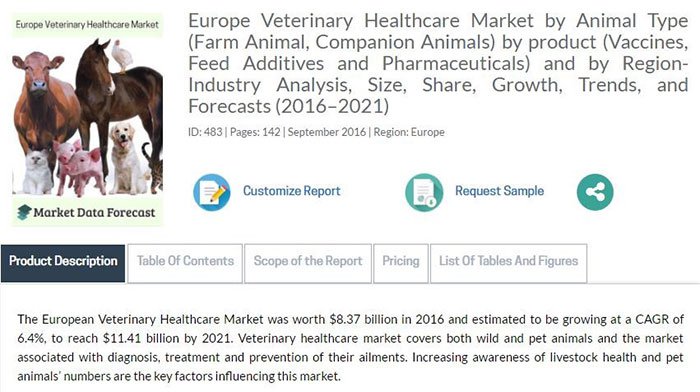 As you can see this is a growing industry. And it is mostly down to the fact people love their pets and are willing to spend big on them. Pet industries are springing up everywhere and pets are now even part of the sharing economy.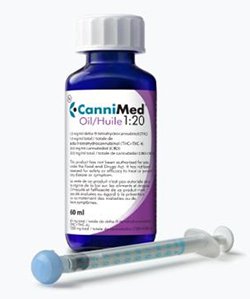 So if we are willing to spend good money on their comfort, we are certainly willing to spend top dollar on their health.
The market numbers above, combined with CPH's product registration give the firmest indication yet that the company is well on its way to capturing a large percentage of the global companion animal market.
This is particularly important as the number of treatment options available to veterinarians is limited as they are often human therapeutics that are poorly adapted to animals.
By comparison, CPH's CBD animal health nutraceuticals are specifically formulated for various companion animal segments and contain very low THC, the psychoactive components of cannabis, importantly at levels below legal thresholds.
CPH's specifically formulated products play right into several industries hands including veterinary markets, CBD and nutraceuticals.
CPH products have multiple applications
The aim of CPH's CBD veterinary nutraceutical products is to supplement deficient and unbalanced naturally occurring endocannabinoids.
The endocannabinoid system is a unique control regulatory system in all vertebrates and is involved in the regulation of numerous physiological processes that affect many important functions.
Here's a look at CBD's therapeutic value.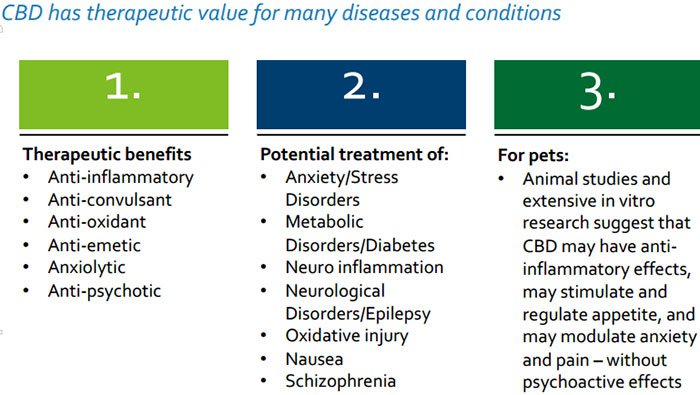 So when you consider the primary function of the endocannabinoid system is to maintain a stable internal environment despite changes in the external environment, you come to an understanding just how important CBD products can be.
Diseases and ailments often emerge when there is a deficiency or dysfunction of the endocannabinoid system and the endocannabinoids produced in the body.
The aim of CPH's CBD veterinary nutraceutical products is to supplement deficient and unbalanced endocannabinoids in the body with the phyto-cannabinoids from the hemp plant, to help the animal's body restore homeostasis and synergise naturally with its endocannabinoid system, creating better overall health.
Given the company's strong pipeline of new products across animal and human health market segments (as outlined below), there could be multiple share price catalysts for CPH in 2017 and 2018.
This brings us back to the two animal products listed below, which have already received regulatory clearance and will be launched to market well ahead of CPH's initial indications.

It is these animal products that could now drive CPH's commercial ambitions to great heights as the company looks to have a major impact across Europe.
The Canada connection
Canada and Europe have more in common than just French speaking citizens. The two countries are also linked by an LOI signed between CPH and Canada's Prairie Plant Systems (PPS) daughter company, CanniMed.
As we stated above, CPH is making great inroads in the Euro market, which has obviously caught the attention of Canadians in the Medical Cannabis industry.
Through the LOI, CPH has been appointed preferred distributor for CanniMed Canada in the European Union for the purpose of marketing all of the group's medical cannabis brands to governments, authorised importers and distributors, institutions, pharmacies and individuals.
This is significant because within the European market several countries including Germany and Denmark have already moved towards the legalisation of medical cannabis when recommended by a physician.
Several other Euro countries are in the process of legalisation or are conducting studies into medical cannabis as a pre-curser to making medical cannabis legal.
The following diagram indicates just how rapidly this market is moving.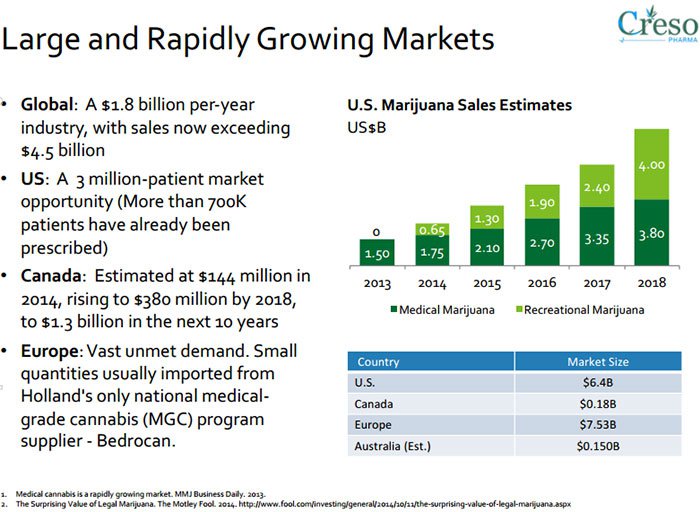 Through the deal with CanniMed (which is licensed under the Access to Cannabis for Medical Purposes (ACMPR) is the sole GMP supplier for the entirety of Health Canada's initial medical cannabis program), CPH has the potential to generate income from Prairie Plant Systems PPS products sold in the EU.
With the kind of experience CanniMed brings in its 15 year of Medical Cannabis history, this arrangement is an important one for CPH's growth.
CPH: making its mark in Europe
As the real EU looks to potentially be crumbling, CPH continues to forge relationships across the continent.
While you can read about CPH's Euro deals in previous articles, there has been an advancement in the region we are yet to cover.
Just before Christmas, CPH delivered its second shipment of hemp protein to one of Slovakia's largest bakeries, Pekarne Liptovsky Hradok,s.r.o. (PLH).
The 700 kilogram shipment followed the delivery of 500 kilograms in mid-August, and has effectively created an additional revenue stream for what is now a vertically integrated group.
The delivery was made by CPH's Hemp Industries division, which is looking to forge a long-term relationship with PLH, and therefore an ongoing revenue stream.
Just as CanniMed has a longstanding reputation in its industry, PLH is also a household name in its respective region.
PLH has been operating for almost 80 years, but in industries far removed from hemp. Think the production of wafers, biscuits, vanilla and cinnamic sugar.
Yet PLH has undergone a transformation of sorts as it looks to focus more on products that assist in treating health conditions such as diabetes, celiac disease and lactose intolerance.
Given what we know about CPH's products, this seems to be a hand in glove fit. It also works in CPH's favour as PLH has access to a broad range of markets, and it currently exports products into Yemen, Poland, Hungary, Romania and the Czech Republic.
Spinning the globe
CPH has forged ahead with its expansion plans and has done deals with companies that not only give it significant reach, but also potentially vast clout.
How well CPH is able to capitalise on this clout and its new commercial opportunities is yet to be determined, so investors should seek professional financial advice about CPH before making an investment decision.
With EU registration of its animal health products, it can now start to capitalise on its hard work and further commercialise its CBD-based products.
You can read more about CPH's commercial ambitions in this interview with Boaz Wachtel in the world's number one hemp magazine, Hemp Today .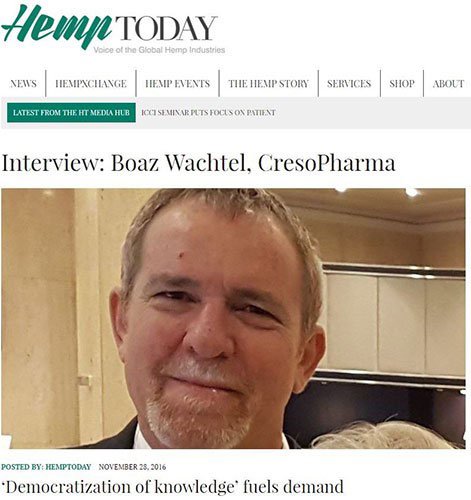 In the article, Wachtel highlighted the fact that the current revenues generated by Hemp Industries' CBD product line, CBDium is now augmented by additional revenues from the sale of the new hemp protein product line.
This is just one avenue to revenue the company has.
It is clear CPH is establishing a strong presence in Europe, and the relationships it is building will no doubt come to the fore as Europe continues to ease legislation surrounding medical cannabis and looks to CBD-based nutraceutical solutions to meet important therapeutic needs.
Registration of CPH's animal products is another giant step for the company as it looks to infiltrate and dominate animal and human nutraceutical markets.
---
Have you heard about Raisebook?
Joining Raisebook will give you free access to opportunities not normally available to general retail investors – however you must qualify as a sophisticated investor under Section 708 of the Corporations Act.
These opportunities are as diverse as stock placements, seed capital raisings, IPOs, options underwritings. Plus a whole host of other high risk, high reward investment opportunities not available to the general public (careful – this stuff is high risk!).
Please note: Raisebook is a related entity of S3 Consortium Pty Ltd as defined in Section 9 of the Corporations Act 2001.
---