Medical Cannabis Stock MXC Approaching Revenue Uplift?
PUBLISHED: 22-07-2016 09:55 a.m.
Having gained regulatory approval to sell its MGC Derma Anti-Aging line of Cannabidiol-based cosmetic products in the US, MGC Pharmaceuticals (ASX:MXC) recently received its first revenues under its exclusive Californian distribution deal.
The first year of the deal is expected to net MXC approximately AU$1.76M – a substantial number for this $51.5M capped company that has only really been on the ASX boards for a short amount of time.
This single US state distribution deal could be replicated many times over with similar deals throughout North America and Europe – which is MXC's plan.
There are several catalysts due in the coming months on top of growing revenues that are consistent with MXC's overarching growth strategy.
In fact MXC expects further revenue uplift in the months ahead as it aims to increase its distribution network and further demonstrate the commercial potential of its cosmetic products.
MXC has already received an upfront 10% cash deposit of $45,000, for the first $450,000 order of its products to be delivered in the September quarter.
Meanwhile, online sales from its line of 16 anti-aging products are also increasing.
Financially, MXC looks to be moving into a strong cashflow generation position and; this is without taking into account the regulatory approval it has already received to sell its products in Europe and Canada.
At the same time, this sort of revenue growth is not guaranteed to continue and MXC remains a speculative stock – please seek professional investment advice before deciding whether or not to invest.
Sales growth aside, MXC has another feather in its cap:
A growing medical cannabis production farm.
Essentially this is a two-pronged play, with MXC looking to corner not only the retail cosmetics market, but also the supply of commercial cannabidiol (CBD) extract which could be used and sold for future cosmetics operations and as medicinal raw materials.
MXC recently planted its first crops at its medical cannabis growing operations in Slovenia and is on track to harvest its first full production crop of high quality non-psychoactive CBD resin extract in 2017.
Meanwhile the strategic acquisition of Czech-based medical company PANAX will substantially enhance MXC's capability to develop specific medical cannabis genetics and breeding protocols and develop future medicinal cannabis products.
Shareholders continue to like what they see from the company, applauding the playbook its put together and it looks as though there are more catalysts to come including a North American CBD genetics licensing agreement, which could go a long way to facilitating a US base for the company's expansion.
So with sales and revenues coming in and expansion on the horizon, it's time we caught up with: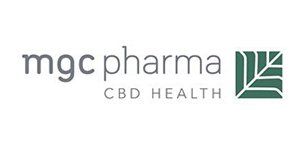 MGC Pharmaceuticals
ASX:MXC
One of the more promising developments in recent times for MGC Pharmaceuticals (ASX:MXC) was Food and Drug Administration (FDA) approval of its cosmetic line of products.
FDA approval gives MXC access to the largest consumer market in the world.
News of the FDA approval followed similar news in Europe, where the European Commission's Cosmetic Products Notification Portal (CPNP), has granted MXC permission to sell and distribute its cosmetic products throughout the European Union.
Once FDA approval was granted, MXC didn't waste time trying to set up sales channels for its products in the US – and that effort is starting to bear fruit.
California Dreamin'
MXC had been working on a distribution deal with Californian outfit C&M CBD HOLDING LLC. Of course, it had to wait until it got FDA approval for the whole thing to fly.
Now that the FDA has signed off on MXC's 16 MGC derma products that can be imported and sold throughout the whole US of A, even in states where medical cannabis in not yet legal, MXC has started to collect revenue from the deal.
The pair previously agreed on a deal worth €1.2 million ($A1.75 million), or 60,000 units from its European manufacturing base.
Under this deal MXC has received the first $45,000 cash deposit. We're not suggesting $45,000 is a game-changing moment for MXC—but what it represents is.
Quite often companies sign these sorts of deals and then the months drift by and you hear nothing, only for a quiet on-market disclosure to emerge that the whole thing fell over.
This, however, is real. It is generating real revenue – a boon for an early-stage company.
No one-trick pony
MXC is building what could loosely be called a two-tier business: cosmetic and pharmaceutical.
Both tracts of the business are underpinned by the manufacture of an active ingredient in medical cannabis, known as cannabidiol or CBD.
The cosmetic
Alone, the facial skincare market has been estimated by Credit Suisse to account for 37% of the total beauty market – which in itself has been estimated to be worth $US270 billion ($A355 billion).
Note, those estimates were taken from 2013 – so you'd think that those figures may be larger now.
If those hold true, the global skincare market could be worth up to $100 billion .
We're not suggesting that MXC is set to capture that market, it's just a demonstration of the scale of industry MXC is playing in.
Suffice to say, it's pretty big – as you can see by the table below.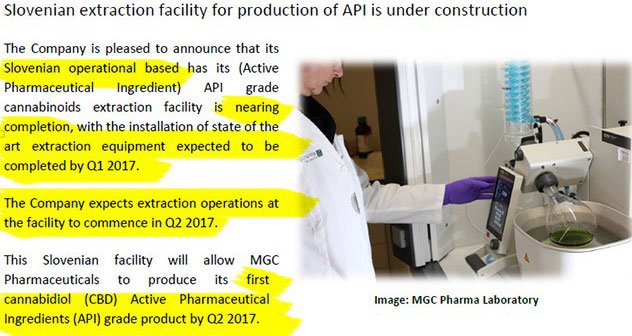 The bulk of sales for MXC's products (pictured below) is in Europe, but it's also been kicking goals in the North American market – with the US FDA approval and its Canadian equivalent also giving the green light.

The cosmetics provide MXC a source of recurring revenue and should drive the business while it's busy investigating longer term but higher value opportunities in the pharmaceutical space.
The following graph demonstrates the kind of business MXC is trying to build – with the cosmetic business forming the base while it starts to move up the chain of products with a longer lead time, but greater margin.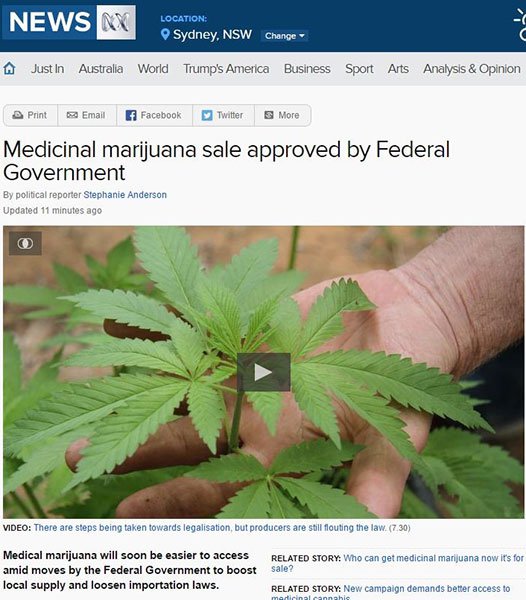 Sowing the seeds
One of the key ingredients at play here is CBD – and the easiest way to get your hands on CBD is to get your hand on a lot of cannabis plants.
We're not talking about the illicit kind, but rather a safe, controlled crop with all the relevant statutory obligations attached to them.
They're a key building block of MXC's business, and luckily for investors, MXC has been moving to shore up its supply both organically and by targeting key acquisition opportunities.
At the moment, the CBD for its cosmetic products is extracted from cannabis grown in Ljubljana in Slovenia.
MXC has no particular issue with supply, but what it does need to do is take the crop back to the lab and separate out the CBD from the THC (the psychoactive element) to make sure its products don't have any sort of adverse side-effects.
MXC is very diligent in this regard, but it does add time (and therefore money) to the whole process.
So what's a small company to do when trying to gain efficiencies?
What if they could grow a strain of cannabis without the THC or harmful compounds?
That's just what it did last month :
MXC planted the first seeds of its 'L Strain' plants at its growing operations in Slovenia – with first harvest due in the third quarter.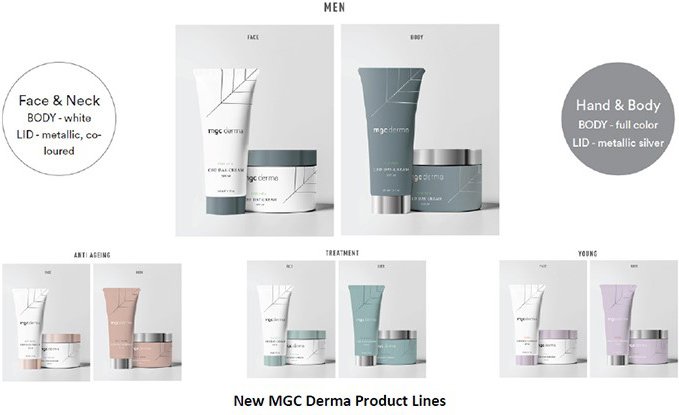 If MXC is successfully able to grow a test crop, which will measure 5000 sq.m, then it could lead the company to save time and money down the track – leading to efficiencies, fewer expenses, and ultimately a larger profit for shareholders.
Suffice to say, Q3 could present shareholders with a significant milestone for the company.
Meanwhile, MXC is not just concerned by quality but also by scale.
The PANAX deal
MXC recently signed a deal in the Czech Republic to acquire licensed Medical Cannabis company PANAX Pharma.
Subject to the final deal being done, MXC will immediately gain access to a government run production facility, which is working on a R&D program aimed specifically at growing medical grade cannabis as a potential future industry for the country.
The production facility measures roughly 1000 sq.m and PANAX is currently focused on developing both high CBD strains and high THC strains. The genetics and breeding IP developed here will be a major asset for the company in the future.
The strains produced at the facility will be able to be studied by MXC for use in future products – but here's the kicker:
The facility will have the capacity to produce about 1400kg of medical cannabis biowaste per year and under PANAX's license (which MXC is paying for), MXC will be able to treat this biowaste to extract 90kg of CBD each and every year.
PANAX also holds a R&D license in the country, which allows it to grow basically as many strains as cannabis as it wants – all strictly regulated of course.
So by gaining access to PANAX's license, MXC is basically opening the door to a future scaling up of medical cannabis production in the European market .
Again, one of those things which doesn't sound terribly exciting, until of course you start to think about where all this might lead...
Plenty of medical cannabis hopefuls would love the opportunity to be able to experiment with a whole bunch of different strains of cannabis – but they have the regulatory approval to experiment with only a certain number of strains.
MXC has, for cash and shares, bought a great degree of freedom in the lab.
Getting the boffin in
While MXC continues to build its manufacturing and sales base, it continues apace on the R&D front.
The latest move MXC has pulled off is snagging the Dr Uri Kramer as part of a strategic advisory board.
Dr Kramer is one of the highest regarded experts in the field of paediatric neurology and paediatric epilepsy.
He'll join with Australian cardiologist Dr Ross Walker –you can read an interview with him in finfeed.com – to play a key role in the design of the R&D programs MXC will be hoping to conduct in several jurisdictions. He will also play a role in product development.

To have one of the sharpest minds in epilepsy treatment join the mission is a massive boon for MXC – but is it all about money?
Often with these kind of appointments to strategic boards the perception is that the expert is basically there to add a deal of cachet to the company (which Dr Kramer will bring) – but we doubt that's the case here.
His remuneration has not been disclosed by the company, but we're willing to bet that it's not much at all.
After all, MXC very much remains an early-stage company which is dedicated to maintaining as much capital as possible.
Also, quite frankly, people are kind of onto 'show appointments'. Investors know when a company is just trying to make a show of an appointment, and it's a poor reflection on the person who agreed to join.
So, would Dr Kramer put his reputation at risk for what is likely to be a moderate amount of cash?
In our estimation, not likely.
More likely, is that he's just really interested in the way CBD can be used to help combat epilepsy.
You don't tend to speak at international medical cannabis conferences if you're not...
He'll literally be discussing the promising results from the use of cannabis as a treatment option for children with epilepsy.
In our estimation, this is an area he's been increasingly interested in during his career and MXC has offered him an opportunity to be at the forefront of an innovative product development push.
Of course, as we alluded to earlier, it will help with perceptions too...
The pharmaceutical game
Back in March, MXC offered investors a glimpse of its pharmaceutical ambitions by teaming up with a company called SipNose.
SipNose has come up with a drug delivery device which basically promises to make ingestion of drugs much easier by bypassing the 'blood brain barrier' and deliver pharmaceuticals straight to the brain.
As you may imagine, that sort of thing needs rather rigorous testing before making out to the market.

The pair have teamed up to conduct R&D out of the Hadassah Medical Centre in Israel to test the technology.
That's great for SipNose, but where does MXC come into play?
It's attempting to develop a pharmaceutical CBD-based solution to help sufferers of epilepsy.
CBD is generating a lot of buzz in the pharmaceutical game right now for its ability to help with things such as Alzheimer's, glaucoma, and of course epilepsy.
In his far ranging interview with Finfeed.com , Dr Walker said: "The uses of medical cannabis are varied and include refractory forms of epilepsy, many aspects of cancer treatment including prevention of nausea during chemotherapy, pain associated with cancer and there are even some potential benefits around reduction in growth and spread of tumours.
"There is also some early work to suggest benefits for chronic pain in general, spasticity associated with multiple sclerosis and even some very promising laboratory and animal studies around chronic neurologic conditions such as Alzheimer's disease and Parkinson's disease.
"There have been some preliminary promising reports for a variety of autoimmune diseases such as rheumatoid arthritis, lupus and psoriasis. Some early benefits are also suggested for alcohol induced brain disease and chronic traumatic encephalopathy."
Cannabis itself has always had this ability to be unlocked, but it also contains THC (or Tetrahydrocannabinol), which is the psychoactive ingredient of cannabis.
It's thought that by isolating the CBD from the broader cannabis plant, clever pharmaceutical players such as MXC could come up with solutions to treat some of the more debilitating diseases out there.
Epilepsy for example, has a big effect on the lives of people suffering from it – and according to the World Health Organisation , it will afflict a staggering 50 million people worldwide.
Three out of four people around the world who suffer do not get treatment.
In Australia alone, it's estimated that 800,000 people will suffer from some form of epilepsy during their lives.
If SipNose and MXC are able to come up with a simple solution to help alleviate some of the suffering, suffice to say it would be fairly big news – and potentially a big hit for the pair.
Please note that there is no guarantee MXC and SipNose will be able to develop an effective treatment, and MXC remains a speculative stock. Please consult a professional before considering whether or not to invest.
Underpinning both its cosmetic and pharmaceutical dreams, however, is one thing: CBD.
The Australian push
You may have seen a lot of press over the past year about medical cannabis – and for pretty good reason.
Under a weight of overwhelming scientific evidence that medical cannabis can help in the treatment of several ailments, state and federal governments have been loosening previous restrictions of medical cannabis use – much to the relief of those suffering with said ailments.
For example, back in February then health minister Susan Ley announced that the senate had passed a series of measures which could make medical cannabis more available to patients .
One of those was to put cannabis in the same legal restricted class as morphine instead of being an illicit drug.
It also paved the way for a national regulator to be set up to audit companies wishing to grow cannabis in Australia for medical use.
It basically fired the starter's pistol on a local industry, and MXC has wasted no time in attempting to position itself at the forefront of said emerging industry.
The first thing MXC did was define the market in a way it had never been done before by teaming up with the University of Sydney to literally define the market .
What were the regulatory approaches taken by each state and territory? How big could this industry get? What were the roadblocks in the way of an industry being set up?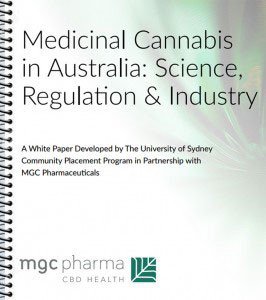 The answers are in a white paper put out by the University but commissioned by MXC.
It turns out the Australian market could be a $150 million opportunity.
Of course, that's just the raw 'flower' market and doesn't include value-add products such as cosmetics and pharmaceuticals...
Suffice to say, MXC is trying to capture a fair chunk of this market.
You should not, however, operate on the assumption it will capture the whole market though and it will more likely only up with a share of the market, if any at all, instead of the whole thing. Remember, this is a speculative stock we are talking about – consult a professional before investing.
More recently, MXC has been ramping up its lobbying efforts in Australia – which informs its five-pillar strategy for entering the Australian market:
1. Obtain a growing license
The first prong in the plan is to obtain a growing license for Australia.
As you'd be aware, Australia is far, far away from its growing base in Europe so having a local supply of cannabis plants and the ability to extract CBD from them in Australia is a vital part of the plan.
It has the know-how from Slovenia – it just needs to bring it down under.
2. Clinical Trial Program
MXC is planning on extending clinical trials from Israel all the way to Australia – in effect doing a few things.
MXC will access some of the brightest minds in Australia working in the space; it will show leadership in the space and; it will open the way for research collaborations.
The addition of Dr Kramer to the advisory board to help design clinical trials will be invaluable.
Convincing a lab and regulators to run a clinical trial will more than likely be a lot smoother when it's the brainchild of a respected practitioner in the field.
3. Industry Leadership
This is where the University of Sydney partnership comes into play.
MXC is attempting to position itself as an expert in the field, and therefore make itself seem a sure bet for regulators down the track by working with the government on policy, and generally becoming the voice of the industry in the country.
It's an ambitious target, but if it's able to pull it off it will open doors.
Or, to be more accurate, doors will be open to them.
By positioning itself in the market as an expert, MXC is giving itself a shot of the business coming to the company rather than the company being in the market chasing the business.
4. Research Collaborations
This bleeds into the clinical trial program it hopes to run in Australia – but the plan is to tap the finest minds in the country to effectively work on new product lines for the company.
It's already done some work with the University of Sydney on defining the market for investors, so we have to wonder what further collaborations would unlock...
5. Extend Cosmetic Line into Australia
This one is pretty self-explanatory.
While it has unveiled a plan to become vertically integrated by building growing facilities in the country, it will have to more than likely import some of its product line in the short-to-medium term.
The promotional effect it will have is that Australian shareholders will be able to see the product on the shelves.
The Final Word
MXC is at the stage of a young company's life where it is literally sowing the seeds of future success.
It has managed to build up a baseline cosmetics business – with first revenues coming out of the US recently – and much more anticipated.
It has managed to potentially beef up its CBD production while looking for efficiencies.
It has added to the brains trust for its pharmaceutical R&D push.
It continues its push to be seen as a leader in the emerging Australian space.
All up, MXC is putting the puzzle together very nicely, and we'll continue to watch it develop.
---