Medical Marijuana Stock CPH Plants First Seeds in $800M Brazilian Market
PUBLISHED: 22-03-2017 09:53 a.m.
There is no doubt about it – medical marijuana stocks are lighting up the ASX right now, as the mainstream media and investment community at large is finally starting to pick up on what we have been saying for over 12 months now.
Globally, medical marijuana is here to stay, regulations are opening up – and it presents large opportunities for fast moving companies and investors alike.
In what is fast becoming a crowded sector, Creso Pharma (ASX:CPH) has been quick to make its mark and set itself apart.
While there is plenty of hype surrounding several players in the sector, most are not as advanced as CPH.
CPH has an active pipeline of products to be released over the course of the next 24 months, initially focused on animal health care to generate early cash flow.
Two animal health products are to be launched in July 2017, followed by two human health nutraceuticals in Q1 2018 targeting anxiety and stress. Further medicinal cannabis products will be launched in 2019.
The company is also continuing to negotiate partnerships agreements, whilst establishing supply networks.
Where CPH stands out is its ability to cover all bases from accessing cannabinoid extracts, formulating nutraceutical and medicinal products and establishing distribution arrangements.
Its success has largely been driven by substantial developments with regard to all areas of its vertically integrated business.
However, CPH is still an early stage company in an early stage industry and investors should seek professional financial advice if considering this stock for their portfolio.
One of CPH's strengths is its supply chain management, and as distribution ramps up, the benefits of being able to control everything from growing or securing the extracts, to developing new medicinal and nutraceutical therapeutics, and selling into a wide range of global markets – should carry competitive advantages and efficiencies of scale.
In its most recent news, CPH has signed a commercial agreement in Brazil as part of its expansion into Latin America.
The binding Letter of Intent with Sin Solutions will enable CPH to gain a strategic foothold into the vast Latin American market.
CPH's latest commercial partner already works with a number of high profile Big Pharma companies – we are talking household names such as Johnson & Johnson and GSK, plus Danone, and medicinal prescription and OTC pharmaceuticals and distribution company, Ache Do Brasil.
Now, under the binding LOI, Sin Solutions and CPH will work together on the commercialisation of CPH's premium Swiss Vitamin nutraceuticals and cannabinoid-derived nutraceutical products in Brazil.
Sales of CPH's products in Brazil will target the privately insured middle class population of 60 million people, giving it a potential market of more than $US800 million.
This news follows shortly after CPH announced to market that its subsidiary Hemp Industries had received regulatory approval for the sale of CPH's new range of hemp extract-based products called 'diCBDium' in the Czech Republic.
This was a significant move for CPH, which like the LoI in Brazil could pave the way for CPH to tie up a much larger market than first anticipated.
Through its regulatory approval with the Ministry of Agriculture, Hemp Industries began selling the product range to 396 pharmacies in the country, offering the THC-free diCBDium in three different concentrations of CBD (the acronym for cannabidiol, the products' key ingredient) at 3%, 5% and 10%.
So as you can see, CPH is shoring up commercial partners, and is beginning to make waves in large markets.
It may not be too long before it has a substantial stronghold in vertically integrated markets, in both the human health and veterinary cannabinoids-derived sectors, which would not only provide an additional revenue stream which most of its peers haven't tapped into, but could also provide insulation against potential negative developments in any one market.
So as it moves with pace into full commercialisation, let's examine CPH's most recent progress.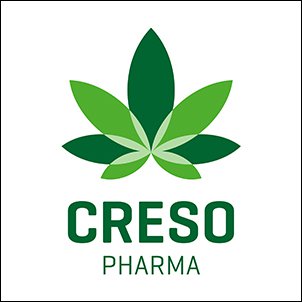 Creso Pharma
ASX:CPH, FWB:1X8
We hope you have been paying attention...
Creso Pharma (ASX:CPH) raised $5 million at 20 cents per share for its IPO in October 2016, and within five months its share price had hit a high of 87 cents. Of course, our regular readers would have watched this all unfold – we first alerted readers to the company on the day of its listing, in the article Newly Listed Medical Cannabis Stock Targets $200BN Nutraceutical Opportunity . You can catch up on all our previous coverage on CPH here . CPH has been up as high as 260% since our first article: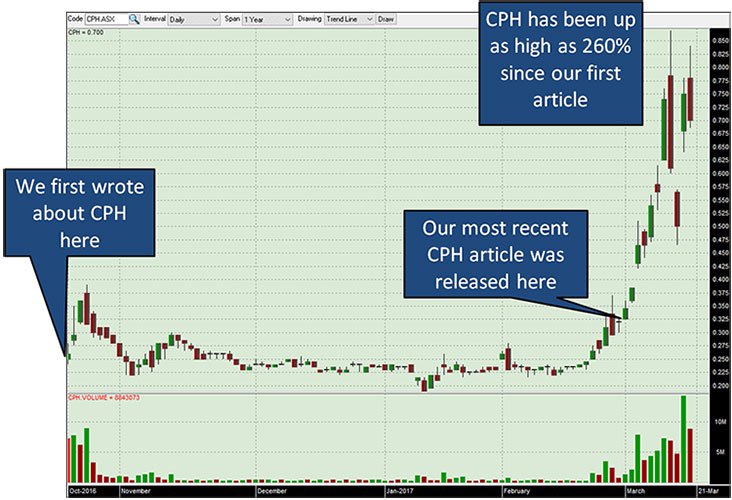 The past performance of this product is not and should not be taken as an indication of future performance. Caution should be exercised in assessing past performance. This product, like all other financial products, is subject to market forces and unpredictable events that may adversely affect future performance.
As a grower (via its ownership of Slovakian-based Hemp Industries), developer and distributor of cannabis derived products, it is no surprise that CPH has done so well thus far.
In our most recent article Aussie Medical Cannabis Market Opens Up: CPH Takes Early Mover Advantage , we took a look at how CPH could benefit from Australia's relaxation of its medicinal cannabis laws, but this time we look further afield to its global ambitions and discuss how this growing medicinal cannabis company could tap billion dollar European and Latin American markets.
CPH pushes into Latin America
CPH has just negotiated a binding Letter of Intent (LOI) with Brazil-based market access and distribution services company, Sin Solution.
This deal provides CPH with a strategic foothold in the large Latin American market, could result in the company working with high profile commercial partners across the food manufacturing and pharmaceutical industries in Brazil and the broader Latin American region.
Sin Solution's partners include medical device, pharmaceutical and consumer goods giant, Johnson & Johnson, as well as GlaxoSmithKline (GSK), Danone, and Ache, the biggest food supplement marketer in Brazil.
By joining their ranks, CPH will be working with the following key marketing and distribution partners:
Medicinal prescription and over-the-counter (OTC) pharmaceuticals and distribution company, Ache Do Brasil, who has more than 65,000 points of sales in Brazil. It promotes 316 brands and had 2015 net revenues of R$2.3 billion (AU$1 billion);
Hypermarcas, the number one OTC pharmaceuticals company in Brazil has 15% market share and sales totalling R$1 billion (AU$420 million) in 2015, and;
Biolab – among the top-10 biggest pharmaceutical companies in Brazil, with a field force of 1050 people. Biolab had sales of US$370 million in 2015, covering 250,000 medical professionals in Brazil and a market share of 2.13%.
Looking at the overall market, Market Watch estimates the Brazilian pharmaceutical market could be worth $31.1 billion by 2026.
Should CPH be able to tap into even a small proportion of these markets, its commercial targets would open up nicely.
CPH and Sin Solution will work together on the commercialisation of premium Swiss Vitamins Nutraceuticals and the cannabinoid-derived nutraceutical products in Brazil.
The premium Swiss Vitamins nutraceutical products are a good fit with CPH's range as they also incorporate the INNUtri unique delivery technology with buccal absorption and high bioavailability of premium vitamin mixes.
The targeted demographic is significant in that it includes the active middle-class, sporty working population, as the products contain various vitamins mixes supporting different health applications.
Introducing the Swiss Vitamin nutraceutical products to the market will prepare the groundwork for the successful launch of CPH's cannabinoid-derived nutraceutical products using the same innovative buccal delivery technology that specifically targets anxiety and stress.
The cannabinoid-derived nutraceutical products will be registered in Brazil following launch in the Swiss market.
CPH expects first sales of its products in Brazil to occur in the second half of 2018, addressing a population of 60 million privately insured consumers.
The market potential in that region is currently estimated to be in the vicinity of $800 million.
Yet, how quickly can gain its stronghold in this market is yet to be determined, so investors should seek professional financial advice about CPH before making an investment decision.
Brazil, is only one international stage CPH hopes to be playing on.
CPH making global inroads
CPH's operational headquarters are in Zug, Switzerland.
Creso Pharma Switzerland GmbH has been incorporated as a Swiss based wholly owned subsidiary, which is used as the legal entity to run the company's operations and activities, specifically those situated in Europe, being the development and commercialisation of its therapeutic products.
The group's acquisition of Slovakia-based Hemp-Industries was an important development for the group as it provided both early revenues as well as entry into the East European market.
In a report recently conducted by Independent Investment Research, the research house highlighted the extensive markets the company can tap into.
Firstly, nutraceuticals are widely used in Europe, highlighting the importance of the Hemp-Industries acquisition.
Within a short period of purchasing Hemp Industries, an agreement was struck with a Czech Republic distributor with more than 300 retail outlets, facilitating the sale of CPH's CBDium product, a hemp based extract that supports health and general wellness.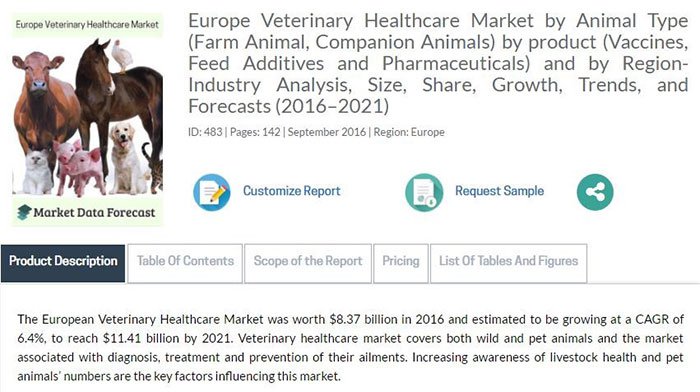 This development was just the first of what CPH believes will be a string of similar announcements over the next six months, so expect a steady flow of news as it advances negotiations with other potential distributors in Slovakia, Austria and Central Europe.
With Hemp Industries expecting a third order of its Hemp Protein from one of Slovakia's largest bakeries, Pekarne Liptovsky Hradok (PLH), CPH could see its products sold in leading grocery chains like Tesco and Kaufland.
Hemp Industries has previously supplied PLH with a 500kg shipment of hemp protein in August 2016 and a 700kg shipment in December 2016.
Independent Investment Research pointed to CPH's current prospective markets which include key European countries as well as other important markets outside of Europe such as Latin America, and Canada.
Again, how much of these markets CPH is able to capture remains to be seen, so do your own research and take into account all available information with regard to this stock before making an investment decision.
While US federal law prohibits cannabis use, 26 states no longer prosecute individuals for the possession or sale of medical marijuana. One would expect support for the legalisation of medical cannabis to grow under the Trump administration given the President's positive stance on its use.
CPH quick to secure distribution agreements
CPH has consistently demonstrated its ability to negotiate important agreements with large players across all areas of the supply chain.
This has been demonstrated on two occasions in March. Only a fortnight ago the company secured a binding Letter of Intent (LOI) with high-tech Swiss food and pharma development company, Domaco, Dr.med AufdermaurAG.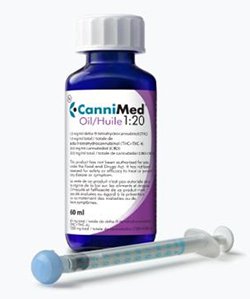 This resulted in the company's shares surging from 38.5 cents on the last trading day before the deal was struck to an intraday high of 51 cents on the day of the announcement, representing an increase of circa 30%. The negotiation of this agreement no doubt contributed to ongoing share price support which saw the company trade as high as 87 cents only a week after the announcement.
The past performance of this product is not and should not be taken as an indication of future performance. Caution should be exercised in assessing past performance. This product, like all other financial products, is subject to market forces and unpredictable events that may adversely affect future performance.
In essence, every deal CPH currently signs looks to be helping its future bottom line in some way and as we stated last time we covered CPH, the momentum swing towards medicinal cannabis legalisation is only helping matters along.
Momentum swings towards legalisation of medicinal cannabis
Operating in the heavily regulated cannabis distribution industry produces its share of challenges in terms of drug approvals and gaining entry into new markets. However, the tide is definitely turning with the weight of opinion acknowledging the benefits of cannabis based medicines evidenced in regulatory changes.
It has only been in recent months that the Australian government has changed its stance on the use of medical cannabis and the laws surrounding the importation of such products for domestic distribution – and it is clearly something that ASX investors have picked up on.
Under the federal scheme, patients with a valid prescription can possess and use medical cannabis products provided the supply has been authorised under the Therapeutics Goods Act and relevant state and territory legislation.
The changes put medical cannabis in the same category as restricted medicinal drugs such as morphine.
CPH's hemp growing facilities and its nutraceutical therapeutics development operations are located outside of Australia. However, the government addressed the supply shortfall in domestic production by fast tracking the importation of medical cannabis from approved suppliers, a decision that could prove a windfall for CPH.
So with CPH building strongholds in the larger markets of Europe and Latin America, and now being able to turn its attention to Australia, it may only be a matter of time before this company makes a significant contribution to the overall global medicinal cannabis market.
---