MXC Expecting Imminent Medical Cannabis Revenue Deals
PUBLISHED: 06-10-2016 12:20 p.m.
As Australia prepares for the legalisation of medicinal marijuana in November – following bipartisan support at a Federal level and a formal decision by the Therapeutic Goods Administration – the future is looking encouraging for medical cannabis company MGC Pharmaceuticals (ASX:MXC).
MXC continue to clock up runs on the board across its range of business units – which is culminating in multiple diverse revenue streams set to start flowing in over the coming months.
The first product delivery of its anti-aging cosmetics line should deliver near term revenues following MXC's exclusive Californian distribution deal.
MXC is angling for similar exclusive arrangements in other parts of the globe, and is in material discussions with potential distributors in North America and Europe. In fact investors would be interested to know it is hoping to close a few major deals very soon...
Substantial progress has been made on MXC's pharmaceutical line of products for common skin conditions including acne and psoriasis, with its range of products on track to launch in 2017.
The company have now completed safety testing on the products in Slovenia, and commenced the next stage which is to test product efficacy for psoriasis, acne and seborrhoea with 90 volunteers. Results will be announced when the 3-month testing period finishes – and if positive, as expected, this could give MXC a substantial leg up in the market.
While it's all go on the product front, MXC's recent forays into cannabis farming and medical research are also yielding results.
The company just released its second white paper written in collaboration with the University of Sydney which examines medical cannabis applicability to relieve associated symptoms for a range of health related issues including pain, nausea and loss of appetite.
MXC also signed a Collaboration Agreement with Epilepsy Action Australia (EAA) to work with them on future joint clinical trials using medical cannabis for the treatment of severe epilepsy. This Agreement aligns well with the recent appointment of Professor Uri Kramer to MXC's Strategic Advisory Board to direct the development of clinical trials in Australia and Europe.
Pending multiple strategic moves in this potentially lucrative global market, MXC is angling to gain a significant footing not only here in Australia, but in the US and Europe as well.
With reports that the industry is currently worth $250BN and with legal marijuana sales in the US alone expected to come in at $6.7BN this year , we suspect this is only the tip of the medical cannabis iceberg for MXC.
Early moving companies could have a significant impact and early investors will be looking to ride the wave with them.
However, as an early stage industry success is speculative, so if looking to add MXC or any other stock in this field to your portfolio, you should seek professional financial advice before making a decision.
For those early movers, it is nearing time to try to capitalise on their hard work to date, so with that in mind let's take a deeper look at some of the developments directing MXC's charge.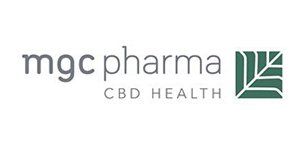 MGC Pharmaceuticals
ASX:MXC
Following recent changes to the Narcotics Drug Act , the Australian Federal Government can now issue licenses to grow medicinal marijuana – and MXC haven't wasted any time putting their hand up .
This is perhaps the biggest news since we last wrote about the company in the article Medical Cannabis Stock MXC Approaching Revenue Uplift? , at which point the company had gained regulatory approval to sell its MGC Derma Anti-Aging line of Cannabidiol-based cosmetic products in the US, and received its first revenues under its exclusive Californian distribution deal, with the first year of the deal expected to net AU$1.76M.
We first wrote about MXC way back in November 2015 – since the stock completed its back door listing in February 2016, the share price has been up over four times on the 2c listing price, and it's still sitting at more than double: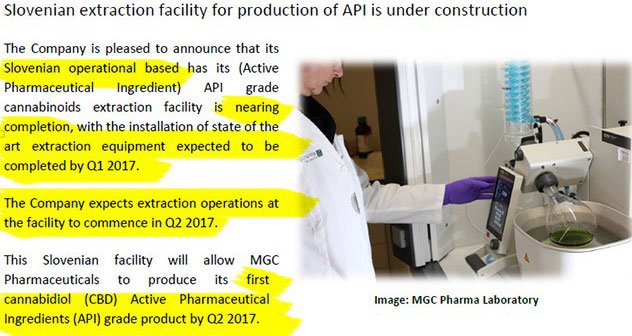 The past performance of this product is not and should not be taken as an indication of future performance. Caution should be exercised in assessing past performance. This product, like all other financial products, is subject to market forces and unpredictable events that may adversely affect future performance.
You can track the full MXC story as it has evolved via our previous articles:
Now, with the medical cannabis industry soon to be legalised in Australia, MXC is applying for a cannabis growing licence during this quarter, which will be a key plank of its Australian business strategy, as it gets set to undertake clinical trials in Australia in conjunction with leading medical institutions.
If granted, the license to grow cannabis domestically will be a big advantage for the company as it positions itself to take a piece of the Australian 'medical cannabis' pie.
Various reports have cited the industry to have an immediate impact worth hundreds of millions, even billions of dollars down the track.

Not only does the above article highlight the huge potential of the industry, it also references the first white paper published by the University of Sydney in collaboration with MXC: Medicinal Cannabis in Australia: Science, Regulation and Industry . The paper was the first of its kind in Australia, examining the logistic and economic, as well as medicinal, benefits of a local medicinal cannabis industry.
The second paper to come from MXC's collaboration with the university was released in September – you'll read more about that later.
The climate in Australia is ideal for growing marijuana as you'll see from the article below, which makes the legislative changes even more welcome news for MXC, who now have the chance to partake in a market that's potentially worth billions.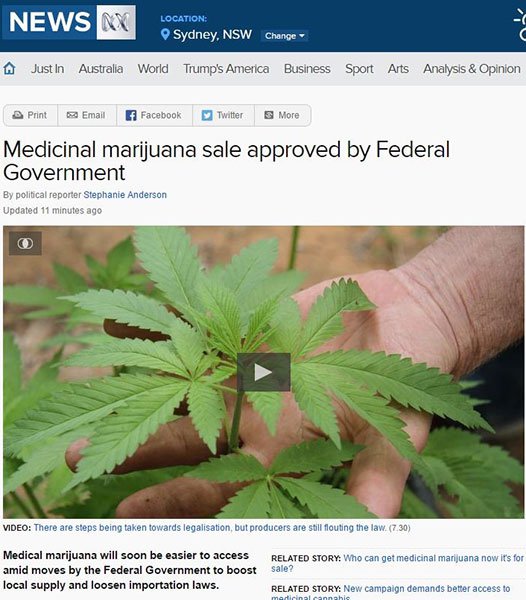 Obtaining a growing license could fast-track MXC's strategic plan to start operations in Australia – a move that they are well prepared for despite the fact they didn't think the change would happen so quickly.
Supporting their application is the fact MXC already has a growing farm in Ljubjana, Slovenia – which, in another piece of positive news, is now entering its first phase of full production following a successful plantation of its initial medical cannabis crop in June this year.
If MXC's farming efforts in Slovenia continue to prove fertile , the company will presumably be in a good position to plant crops here – a milestone for their future intentions to partner with leading medical institutions on clinical trials.
Gaining public support
Despite some groups lobbying to halt progress on the legalisation of medicinal marijuana, it now seems an inevitability in most western countries.
"As long as the evidence supporting Cannabinoids continues to flow, the fear of the unknown will be eliminated," Nativ Segev, Co-founder and Managing Director MGC Pharmaceuticals, said in a recent Q&A with Finfeed .
He went on to explain how the company have been connecting with Australian politicians, lawmakers, thought influencers and medical industry communities – basically, anyone who will have a real impact on the way the public and the government think about cannabis and its value as a medicine.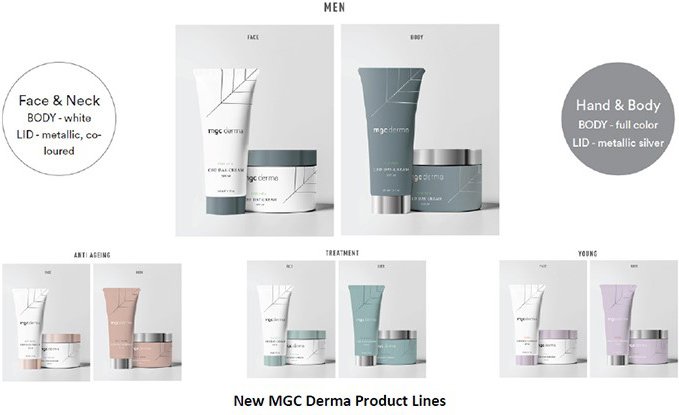 Several high-profile news stories have also helped the industry gather speed by drawing attention to the humanity at the heart of the topic.
One such story is that of high net worth Australian Barry Lambert whose granddaughter suffers from Dravet syndrome, a severe form of epilepsy which some claim can be at least partly treated with CBD (cannabidiol).
Lambert has given $34M to the University of Sydney for what is called the Lambert Initiative for Cannabinoid Therapeutics.

Actually, Sydney University have become somewhat of an important player in all of this. As part of an overall plan to branch into the research side of the industry, MXC recently partnered with them to produce their second critical white paper.
Second White Paper released by Sydney University
In order for medicinal marijuana to become a trusted treatment option, medical professionals and the public need to see rigorous clinical evidence.
Wisely, MXC have factored that into their plan .
In September the company collaborated with the University of Sydney to produce their second white paper titled Clinical Evidence for Medical Cannabis: Epilepsy, Cancer and Multiple Sclerosis .
MXC provided their wealth of industry insights, particularly via the company's founders whose knowledge derives partly from their experience in Israel's thriving medical cannabis industry. The company are in discussions with other leading Australian institutions to provide support and expertise.
Which brings into focus yet another area where MXC's future growing prospects come into play. The company aren't just looking to sell cannabidiol based products – they want to grow it, study it, and offer research capabilities to third parties too.
Cosmetics line set to generate revenue, expand
In an operations update last week, MXC said that commercialisation initiatives were progressing well and it was expecting to generate a material revenue uplift in the short and medium term – which needless to say, is good news for investors.
Any significant material news could see renewed focus on this stock, and could see its share price start to move north.
However this is no guarantee to occur and investors should take a cautions approach and all information regarding this company into account before making an investment decision.
MXC's Derma Anti-Aging line landed a distribution deal in California a few months ago, which according to the company, has a first year contract value of around €1.2M (AU$1.76m) – not bad for its first deal.

MXC is now advancing distribution discussions with a number of interested parties across North America and Europe. The aim is to sign multiple exclusive distribution deals by territory, similar to what they've done in California . While locking down these deals, MXC are finalising their range of up to 50 cosmetic products which could be ready as early as Q1 2017.
Slovenian extraction facility in final stages of development
MXC are looking towards producing their first GMP (good manufacturing practice) API (active pharmaceutical ingredients) CBD product, just as soon as the extraction facility in Slovenia is completed – and fitted out with the latest model extraction equipment.
At full speed, the facility will be one of only a few fully compliant GMP API extraction facilities for producing CBD products in Europe.
All of this shows a company looking forward, and seeing opportunities to profit across all areas of this burgeoning industry – sales, growing, distribution, clinical trials and R&D. Their sights seem set on providing exponential value to their underlying asset base. Currently capped at just $42m, the next few months will be crucial to MXC meeting this objective.
Banking on law changes could pay off
There's no doubt the rapid and increasing groundswell for medical cannabis has opened the way for companies like MXC, who rightly predicted the softening of 'Tough on drugs' laws when it comes to marijuana.
But it's been a long road to get to this point. Campaigns in the late twentieth century were prompted in part by a high-profile movement on behalf of AIDS sufferers in San Francisco. In recent times in Australia we've seen groups like 'United in Compassion' who have fought to reach the point where cultivation of cannabis for medicinal and scientific purposes is allowed.
In many cases the fight for legalisation has sought to win over the hearts, more than the minds, of the public. Now that's shifting as more research and backing from mainstream figures offers legitimacy to the cause – and investors see the potential for profits and growth.
MXC has been publicly endorsed by high profile personalities including in two Finfeed articles, the first Australian cardiologist Dr Ross Walker (pictured below) and second, Israeli-based expert in paediatric epilepsy Professor Uri Kramer .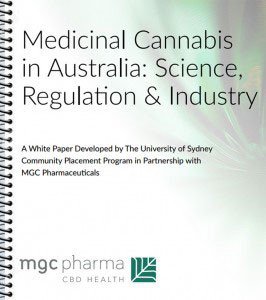 There's no doubt the tide is turning – and the changes are being led now not just by local campaigners but politicians and, increasingly, emerging companies looking to reap the rewards of a new market.
In a veritable patchwork of state and federal laws on the growing and use of cannabis, it can be confusing to know what's going to work investment-wise. But, all going to plan, MXC's future could see them growing crops, customers and, importantly for investors, cash. And much sooner than originally thought.
Hopeful outlook for consumers, shareholders
Based on their current strategy, MXC's growth could well continue to trend steadily upwards over the long-term.
However this is speculation on our part and this is no guarantee to occur. If considering MXC for your portfolio take a cautious approach to your investment decision and seek professional financial advice.
Alongside those with a financial stake in the company are consumers seeking to benefit from legal access to the drug. The government announced earlier in the year that the first group will be children with severe epilepsy, who are set to begin receiving the drug next year according to Premier of Victoria Daniel Andrews.
"These changes are long overdue, and we are making them as fast as we can. Right now we have parents making the heart-breaking decision between breaking the law and watching their child suffer – and we are changing that forever. We are leading the nation."
With this growing movement gaining traction, and Australia catching up with the rest of the world in terms of legislation, MXC has put itself in the box seat to capitalise. The company's current strategy is ambitious and well-rounded, allowing them the ability to tap into a range of revenue streams.
MXC has hit the ground running, and – as indicated by its work with learning institutions and medical facilities – ensure its impact on the world is a positive one.
---