MXC Moves Towards Commercial-Scale Pot Production with GMP Manufacturing Licence
PUBLISHED: 13-07-2018 10:24 a.m.
Nimble ASX pot-stock MGC Pharmaceuticals (ASX:MXC) this week smashed a pivotal milestone, scoring full manufacturing licence for its world-class European compounding and manufacturing facility for the production of euGMP grade medicinal cannabis products.
This is the final step in an 18-month approvals process, enabling MXC to kick off a commercial-scale production operation, beginning with its first medicinal cannabis offering, CannEpilTM.
The facility is now fully licenced to produce all THC (tetrahydrocannabinol) and CBD (cannabidiol) formulations of medicinal cannabis, enhancing its ability to develop additional pot-based products into the buzzing European and global markets.
Consider that the European corner of that global market alone will be worth over €56 billion (A$126B) by 2020.
Of course how much of the market MXC is able to capture remains to be seen, so investors should seek professional financial advice if considering this stock for their portfolio.
Harnessing years of experience in the industry-leading Israeli marijuana space, MXC is cultivating a seamless global supply chain from planting to medicine. Its focus is on innovating pharmaceutical-grade medicinal cannabis products to improve the lives of patients across the world.
The biotech junior already has a wide-reaching global footprint with facilities and researches across Australia, Slovenia, Malta, the Czech Republic, with plans to expand into the Asian, UK, and North America markets.
In fact, MXC is the only ASX-listed medicinal cannabis company with a combined Israeli, European and Australian clinical research strategy — something that gives it a serious edge over its pot-stock peers.
Another critical differentiating point for MXC is that its underlying business encompasses the entire medicinal cannabis value chain, which is echoed across its four core operating divisions: MGC Pharma, Derma, Botanic and Nutraceuticals.
MXC's CannEpil product has been years in the making and targets drug-resistant adult epilepsy, which accounts for around 30% of the 25,000 cases that are diagnosed in Australia alone each year.
Via its agreement with HL Pharma, MXC is expecting to generate more than $1 million in annual sales from CannEpil in the Australian market. Notably, this is from less than 100 patients already registered through its relationship with doctors and Epilepsy Action Australia (EAA).
Final tests on the first batch of CannEpil have been completed, which granted the licence. From here, the drug will now go through final independent validation by Slovenia's National Institute of Chemistry before being provided to patients in both Slovenia and Australia as an IMP (Investigational Medicinal Product).
The first batch is expected to be completed in several months, with exportation into Australasia beginning shortly thereafter. On top of this, MXC will produce cannabinoid-based IMPs for use across the entire MGC clinical studies and research pipelines. This translates into a jam-packed schedule for MXC as it steadily comes into its own as a global bio-pharma innovator.
2018 is clearing shaping up to be an auspicious year for this $88 million-capped biotech growth story — and there's still plenty more to come as MXC awaits approval of its Australian research licence, begins CBD extract sales on the wholesale market, and pens more in the way of exclusive distribution deals.
Catching you up on all the latest from: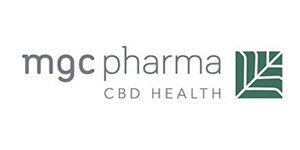 MGC Pharmaceuticals
ASX:MXC
We last caught up MGC Pharmaceuticals (ASX:MXC) back in April with the article, MXC to Build Malta Production Facility to Capitalise on $55B Global Pot Market — a title which speaks for itself when it comes to the hefty ambitions this diversified cannabis small-cap is quickly realising.
In that piece, we took a long look at MXC's 4000 square metre medicinal cannabis production facility in Malta, as well as the budding Maltese pot landscape itself, which was then on the verge of a major legislative change with regard to medicinal cannabis.
Since then, the Maltese government has officially approved this legislation, enabling MXC to obtain its formal contract for a fully licensed manufacturing facility there — an ideal location, given its climate and vantage position within the buzzing €56 billion EU market (we'll look at this in more detail shortly).
MXC has also recently launched 18 products from its MGC Derma collection at luxury fashion and beauty UK retailer, Harvey Nichols. This is serious traction for the MGC Derma range in the luxe international market.
Finfeed.com reported on this news in detail at the time: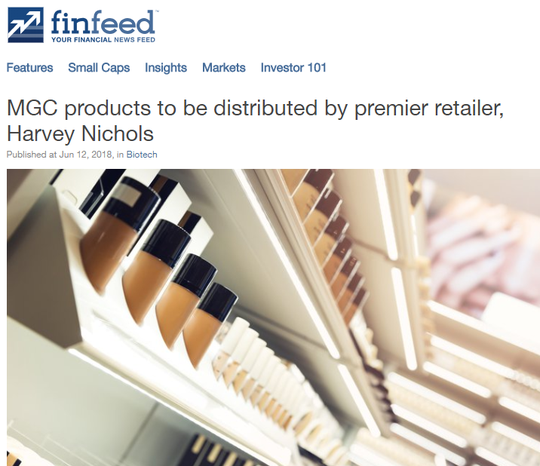 Building on this momentum, MXC's latest piece of news — its full manufacturing licence for its Slovenian facility — comes as further ample illustration of the company's ability to deliver on its plans and broader strategy, and makes for a major signpost on its journey towards global commercialisation.
This latest milestone, however, hasn't come as a huge surprise to us. We've been tracking this budding pot-stock movements since late 2016, and have known for quite some time that MXC is something of a pioneer.
After all, MXC was the second company to originally emerge in the ASX cannabis corridor. Also worth bearing in mind is the company's pedigree, which includes many years in the globally renowned Israeli marijuana scene, as well as its string of high-calibre partnerships, including some of the world's most prominent academic and scientific organisations — including RMIT University, University of Sydney, and University of Ljubljana, to name only a few.
With that in mind, let's take a closer look at the latest news in the MXC court...
A green landmark: Manufacturing milestone one big piece of the pot puzzle
Having scored interim GMP certification for its European medicinal cannabis manufacturing facility back in January, MXC has now gone the whole hog, revealing its receipt of a full licence to the market this morning. Following MXC's satisfaction of all criteria in the production process under the euGMP strict guide lines, this is the final step towards kicking off a commercial-scale production operation.
This gives MXC one of the most advanced production facilities in Europe, making the ASX small-cap one of the only cannabis companies with seed-to-pharma capabilities.
Importantly, this places in MXC's hands a fully integrated GMP facility for the future compounding and production of new pharmaceutical grade cannabis-based medicines... from CannEpil and beyond.
Given the rapidly expanding catalogue of medical conditions that have been shown to benefit from medicinal cannabis treatment — from psoriasis and fibromyalgia to Crohn's disease and multiple cancers, all of which are given space in MXC's pipeline — this could very well only be scratching the surface when it comes to its future pharmaceutical-grade cannabis product output.
Although it is only in the early stages of building its pipeline, so interested investors should take into account all publicly available information about MXC when making an investment decision.
It's also worth noting that full GMP licence is testament to the exacting standards MXC's facility has nailed down, given Europe's strict quality standards for production, manufacturing and handling of pharmaceutical-grade, cannabis-based products.
Below, you can the MXC team at work at its European facility, including production of CannEpil: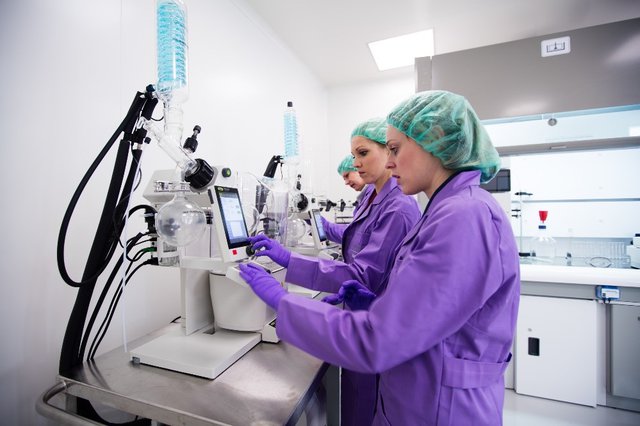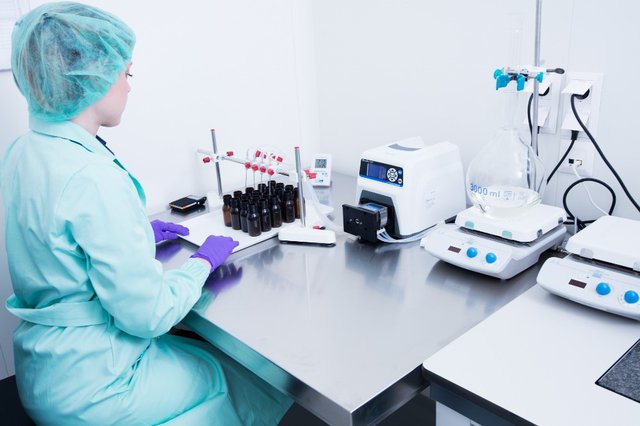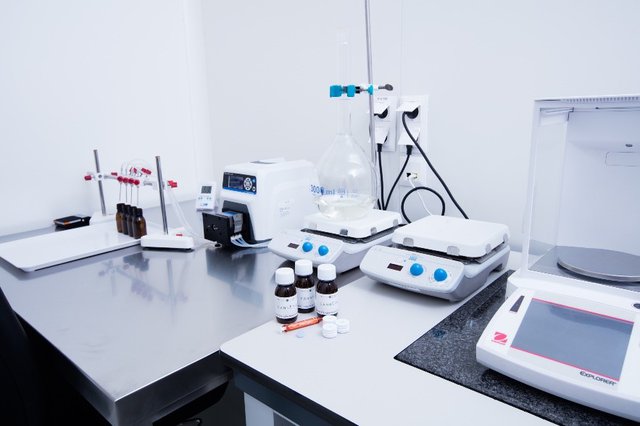 As we've mentioned, final GMP approval is one of the final regulatory hurdles for MXC's commercial production of CannEpil. MXC will now kick off a full-scale manufacturing operation of the drug, which will be provided to patients across Slovenia and Australia after a final independent validation by Slovenia's National Institute of Chemistry.
The first batch is expected to be completed in the coming few months — not so long from now — with exportation into Australasia beginning shortly thereafter.
You can read more about CannEpil, including epilepsy market specifics and MXC's related high-impact partners, including Lenis and HL Pharma, in our last couple of updates.
However, it's worth noting the real-world impact MXC could have here. According to the World Health Organisation (WHO), there are currently some 50 million people across the world living with a form of epilepsy. Of those 50 million, 30% have refractory epilepsy — the drug-resistant form of the condition CannEpil is targeting. 72,000 of those are living in Australia.
All in all, with this major milestone done and dusted, MXC is well on track to become an international pioneer in phytocannabinoid-based medicine, with a box-seat in the blossoming European pot market.
Speaking of which...
A blooming market opportunity
MXC's plan is to secure multiple operational sites to support trade and distribution deals across key global markets.
Given that the total global cannabis market value is expected to exceed US$60 billion by 2024, MXC stands to capture a significant share of the action with its world-class GMP facility and pharma clean rooms, as well as its flourishing Maltese operation.
Right now, MXC's focus is on three major geographical areas of engagement: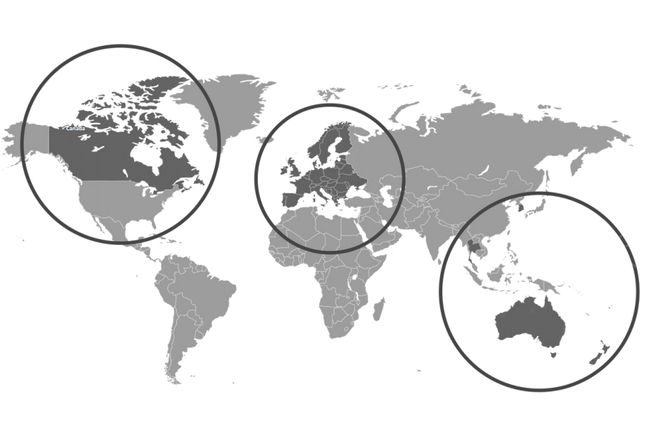 With that in mind, this latest development gives MXC a vantage position to tap the largest of these market segments, enabling it to establish a fully vertically integrated seed-to-pharma operation in the EU.
The German market in particular, which is currently worth around $17.5 billion and observes a lower wholesale price of raw materials, is ahead of the crop, as suggested by headlines like these: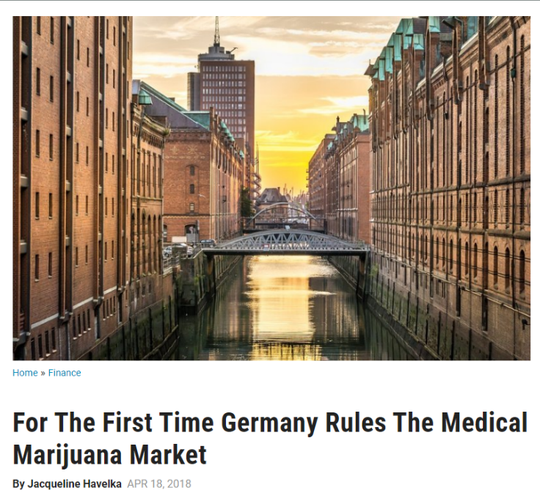 With its licenced manufacturing and cultivation facilities in Slovenia, Malta and the Czech Republic — not far from Germany — MXC has direct access to this bustling EU market, and is seeking out more in the way of green market opportunities here.
Of course it still has a lot of work to do to establish itself in the EU, so investors should seek professional financial advice if considering this stock for their portfolio.
A cluster of near-term catalysts
With its GMP licence signifying a major step forward, MXC has a chock-full pipeline of activities to keep it busy in the months to come. Many of these could be share price catalysts, including:
Commencement of CBD extract sales on the wholesale market.
Kick-off of medical-grade APIs and pharmaceutical sales.
Approval of Australian research licence.
More in the way of research projects in collaboration with RMIT, beginning with melanoma treatment.
Further exclusive distribution deals for MGC Derma's CBD-based cosmetic ranges.
Dermatological product sales, including launch of full Derma Plus range.
In parallel with a rapidly shifting legislative and regulatory climate over the last few years — the most recent of which has included Canada's legalisation of recreational pot, as well as the US health regulators' approval of a cannabis-based epilepsy drug — the burgeoning medicinal cannabis space has sparked attention from investors as well as consumers.
With its deep roots in the prestigious Israeli medical space and diversified research programs into both medicinal and cosmetic uses for cannabis, MXC is sitting at the forefront of this explosive market.
While many of its peers are still struggling to hone in on the right niche in a rapidly crowded industry, MXC has quickly differentiated itself a leading industry voice. And with a modest market capitalisation of $88 million — and a lot more up its sleeve by way of strategic alliances, products and market opportunities — there's plenty of room for more growth in MXC's future.
---