NOX Clinic Ready: Phase 1 Study Kicks off in Coming Weeks
PUBLISHED: 26-10-2016 11:46 a.m.
Earlier this month, actor and director Ben Stiller publicised the fact he fought (and beat) an aggressive form of prostate cancer in 2014. He states his success over the oft-deadly disease is down to a PSA test that he took at an earlier age than what doctors commonly recommend.
It was early detection and subsequent removal of the tumour that saved him, he writes in an essay published online . He also claimed that if his doctor had followed the US Preventative Services Task Force guidelines, he wouldn't have been tested and wouldn't have known about the cancer "until it was way too late to treat successfully".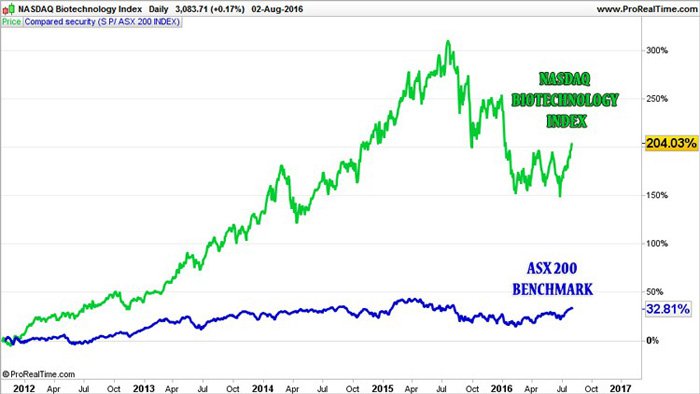 This echoes a lot of public sentiment around cancer – your main hope is early detection before the cancer has spread. After that, the prospects of beating more advanced stages of cancer range from daunting to downright hopeless, depending on the type of cancer you have.
This has been the case for decades, over which time chemotherapy and radiation have remained the two frontline treatments.
Wouldn't it be great if, for tumours which were not detected early enough to be quashed, we could still attack them with some confidence of eradicating them completely rather than just buying time for the sufferer?
In layman's terms, these two treatments work by undermining the structure of cells, which means they attack cells indiscriminately – the cancerous ones and the healthy ones.
The aim is to kill it off, or at least control the speed at which it spreads. The nature of this method means that the cancer-treating effects are limited to the dose the patient can tolerate.
Noxopharm (ASX:NOX) – who listed on the ASX in August this year and currently has a market cap of around $15m – believes it is on the way to changing this reality.
Now, before we go too far, we should mention that NOX is a speculative investment, and is in its early stages. Success is no guarantee, and investors should seek professional tailored financial advice before making an investment.
NOX is set to kick off clinical trials in December, with the goal of proving that their proprietary drug NOX66 can significantly boost the efficacy of chemotherapy and radiotherapy, providing a clear share price catalyst for investors to look forward to.
Let's find out more.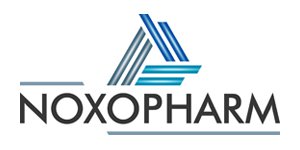 NOX's dream for the future of cancer treatment
It was back in the early 1970s when former US President Richard Nixon signed a National Cancer Act and declared war on the disease.
Today, President Obama and Vice President Joe Biden continue the fight. In January this year they announced the establishment of ' Cancer Moonshot ' – a global coalition formed to accelerate research into cancer therapies.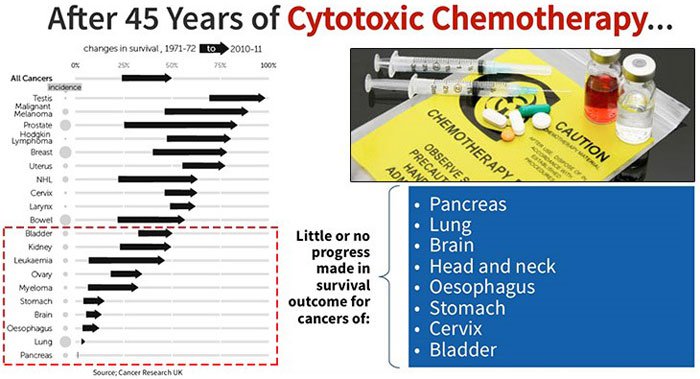 For years medical researchers have envisaged treatments that turn cancer into a nonlethal chronic disease rather than the terminal threat it is to so many cancer sufferers today.
Since around World War II, chemotherapy has been studied and developed as a means for fighting cancer. Along with radiation, they have been the two frontline treatments, and still are in the 21 st century – despite all humankind's technological advancement in other fields.
Outside of early detection testing to remove tumours, they're still more or less the best defences we have available to fight cancer.
The minimal change to survival rates across a number of types of cancer reflect this slow progress: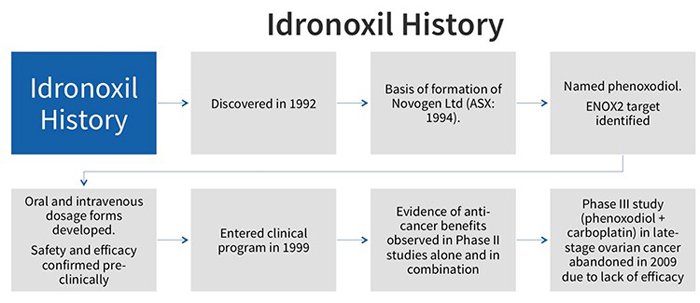 Next steps – clinical studies
NOX announced in August that they'd be initiating radiotherapy clinical studies as well as chemotherapy. The radiotherapy trial will run parallel to the Phase 1a/1b/2a study in Europe where NOX66 is being tested with chemotherapy.
And just this week, the company announced that these clinical trials are on schedule to commence in December .
NOX is claiming that a huge advantage of using Idronoxil in radiotherapy is the fact that radiotherapy is traditionally a treatment which provides a temporary anti-cancer effect.
NOX66 could turn it into a far more significant attack of the disease if it works as intended.
Things are nearly ready to begin in Georgia, Europe where the trials will take place.
The two participating hospitals have cleared them to begin in December – they're expected to continue throughout 2017 with the last phase of the chemotherapy study wrapping up in Q1 2018.
All the candidates in the clinical trial will be those with solid cancers which have proven to be unresponsive to standard cytotoxic chemo.
In Georgia, the study can be recruited and completed more quickly than what's possible in Australia or the USA, and is backed up by a high standard of health care and FDA audited clinical trial sites.
The FDA recently approved clinical data coming out of Georgia, so it's a win-win in terms of time and quality. A Sydney-based oncologist will act as senior Medical Monitor during the trials.
For investors keen to suss out NOX's future success with this drug, the company can expect good indications of both safety and efficacy within just 12-15 months.
Which is a fairly quick turnaround as far as clinical trials for cancer treatment goes, and why Georgia was chosen for trials.
The design of NOX's study is termed 'adaptive design'. It's a modern three step approach – Phase 1a, Phase 1b and Phase 2a – which is hoped will cut down on both time and cost. The first phase is NOX66 trialled on its own, the primary aim being to make sure it's safe for use.
The next step, Phase 1b is where the drug will be used in combination with carboplatin, a powerful chemotherapy drug. The aim is to see whether the cocktail will allow shrinkage of tumours without toxicity.
There is no guarantee that the trials will prove a success, however, and investors should always consult a professional financial advisor before deciding whether or not to invest.
That's the real test – if NOX66 passes the test in this phase, it would be a world-first and open the way for them to hopefully taking the oncology industry by storm.
Only then would Phase 2a kicks in, a step involving a specific dosage for a specific type of cancer being trialled on a new set of patients.
Reversing the pro-survival mechanism of cancer cells
The key to cancer cells' resistance to traditional treatments is Sphingosine-1-Phosphate. This is the mechanism by which cancer cells stay alive so successfully – they produce too much S-1-P. With their survival mechanisms overactive, they don't die easily and they thrive by dividing themselves more rapidly than normal cells.
Idronoxil works by sensitising the cancer cells to chemotherapy and radiation, while side-stepping healthy cells in the process. In other words, it's a way to down-regulate their survival defences. The sensitisation of unhealthy cells through NOX66 can make the treatment up to 2000 times as powerful as the effect of normal therapy.
Importantly, this addresses a key problem with cancer – the 'Maximum tolerated dose' (MTD) which determines the maximum amount of collateral damage to healthy cells that any individual patient can tolerate.
A drug like NOX66 aims to allow better tolerance of existing treatments plus enable them to work at smaller amounts to achieve greater cancer-killing effects with less toxicity.
This is the NOX66 plan – and if it works, it could dramatically change sufferers' treatment outlooks.
Addressing the problem of recurring cancer
There are many doctors who believe that current chemotherapy and radiotherapy are capable of turning cancer into just another chronic disease that we live with but don't expect to die from. But it's currently such a remote dream to those who have been affected by the horrible disease that it sounds almost other-worldly.
If humankind can work out a way to greatly enhance existing cancer treatments – like what NOX are proposing with NOX66 – then believe it or not, this is a world we could soon be living in.
The drug could become a standard part of cancer treatment, and could even reduce the ability of cancers to return. 12 months is all NOX claims it needs to be able to judge from the trials whether their dream is going to be a reality.
If NOX gets the green light, it would be major news for just about everyone.
For investors in NOX, it could also mean the chance to grab a share of the $100 billion oncology drug market.
Keep in mind though that whenever you're considering an investment in a speculative stock like NOX, you should conduct your own research and seek professional advice.
Building on lessons from the past
Idronoxil failed at phase 3 of a clinical study in 2009 for efficacy in late-stage ovarian cancer. It was thereafter relegated to join the pile of other cancer hopefuls that never made it past the gates.
Why did it fail? And if it doesn't work, why are NOX pursuing with it?
NOX have figured out a way to change how Idronoxil is treated in the body.
The drug failed in 2009 because of 'phase 2 metabolism' which resulted in it being excreted by the body before it could take effect. By a somewhat complicated process, the body would attach the drug to sugar and pass it through, making it a virtually inactive substance.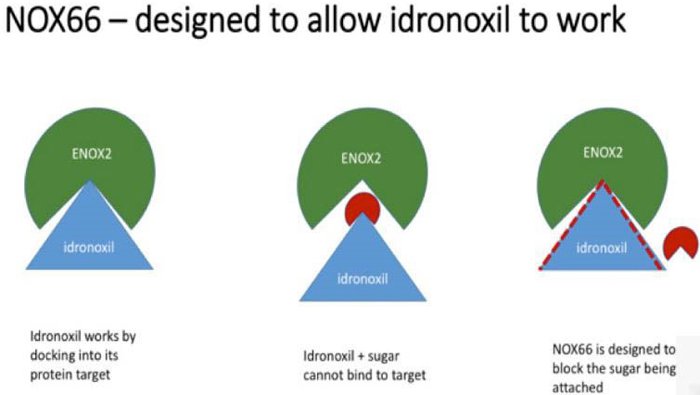 In contrast, to conserve bioactivity, NOX66 prevents the body from attaching the Idronoxil to sugar, thus allowing the drug to remain in its active form, and get to work on sensitising cancer cells to chemo and radiation.
And over the coming months we will soon find out if NOX has been successful in this.
Predicting costs and profitability
NOX's cash position is at around $5m as of September, following its IPO. The company expect this budget will take them all the way to proof-of-concept stage.
Making NOX66 a reality could greatly assist cancer suffers – and could even save lives – in particular those who are elderly or frail, people with compromised immune systems and those who choose to not undergo toxic therapies.
If the drug works in clinical trials as the company are predicting, the market of people who could benefit could be huge, and will likely grow as we have an increasingly ageing population.
---