Strategic Cannabis Acquisition Complete: MXC Set to Break Ground in Europe, Australia the Next Step
PUBLISHED: 23-02-2017 09:53 a.m.
We've been banging on about the changing landscape in medical cannabis for quite a while.
And in Australia, things have suddenly gotten very real with the news that the Australian Federal government has approved the importation of medical cannabis .
The Next Biotech is all about scouring the globe for astute and timely investment ideas, in the hope and expectation that our investment blooms into a commercial harvest down the line.
In the case of MGC Pharmaceuticals (ASX:MXC), this ASX-dwelling green thumb is making a bee-line for the global medical cannabis market.
This most recent move by the Australian government opens up several commercial channels for MXC with regard to its medical cannabis and cosmetics plays, given recent developments with its European operations.
Not only has MXC got the ball rolling on the distribution front, but it has also nearly completed the construction of its cutting-edge processing facility in Slovenia.
One of the major pieces of news to come out of the MXC offices recently was its completion of its key acquisition in Panax Pharma.
This acquisition delivers on several fronts. Most notably it creates a strategic partnership with the highly respected Institute of Experimental Botany of the Academic Sciences, otherwise known as IEB AS.
The IEB AS was recently granted a five year medical cannabis license for the genetics, breeding and research program with Panax, which immediately enables MXC to conduct medical breeding research starting in 1000m 2 dedicated greenhouse growing space, with the ability to further scale according to their needs.
The acquisition of Panax, gives MXC access to its breeding program which facilitates the various strains of medical grade cannabis for the MXC research plan and operations.
What this could well mean is that MXC is now on the fast track to commercialisation in the medical cannabis sector. This is both from its European operating base, and in Australia.
It should be noted, however, that MXC is still an early stage play and commercialisation should not be taken as guaranteed. Investors should seek professional financial advice for further information.
With the global medical cannabis market moving from the embryonic to the foetal stage, sowing some commercial seeds into MXC could prove to be a winning move.
That is especially true if medical cannabis lives up to its supporters' claims — to relieve symptoms of widespread ailments and illnesses without harsh side-effects.
Production of pro-biotics without side-effects is a problem the multi-billion Big Pharma industry remains unable to solve...
Given the rewards on offer, early-stage medical cannabis developers like MXC are throwing their hat into the ring as genuine contenders, offering alternatives to existing pharmaceuticals.
With the acquisition potentially giving MXC access to new genetic strains of medical cannabis for use in its products or in future clinical trials, MXC is now in the box seat to make a strong commercial fist of the medical cannabis sector with products that have real alternative pharmaceutical value.
With early stage dermatological CBD products already on store shelves, and plans advancing to develop high-grade medical cannabis growing operations, we think MXC is perfectly positioned to capture a decent chunk of the burgeoning medical cannabis market.
Keeping our green-thumb fingers on the pulse of: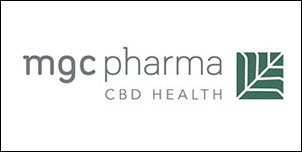 MGC Pharmaceuticals
ASX:MXC
As governments around the world reconsider draconian drug enforcement policy that in hindsight was throwing the baby out with the bathwater, MXC stands ready to capitalise.
Let's review the back-story, as well as recent developments behind this opportunistic horticulturist that's determined to grow a few greenbacks in its greenhouse.
We first came across MGC Pharmaceuticals (ASX:MXC) late last year as it was going through a backdoor RTO onto the ASX. What caught our eye was the fact that MXC was the first ASX-listed company to sign a AU$6 million wholesale CBD offtake agreement for its product.
In our first article on MXC back in November 2015, titled 'Cannabis Gets Cosmetic Makeover: ASX Shell with Imminent Acquisition into $270BN Industry' , we detailed the nitty-gritty of MXC's aspirational market plan and informed our readers of the potential locked up in MXC.
MXC is now proudly marching towards realising its ambitions with a host of factors helping to validate its early strategy.
The big news from MXC is completion of the Panax acquisition and the imminent completion of its processing facility in Slovenia, which began construction only towards the end of 2016.
Plans are progressing well on the processing facility and in late December, MXC reported that had been successful in harvesting its first test crop of medical cannabis in Slovenia. The test crop of 5,000 m 2 was used to evaluate and establish the best soil, nutrients and growing conditions.
By April this year, MXC is due to open its cultivation facilities in Slovenia, then generate a fully-fledged high-grade harvest within six months.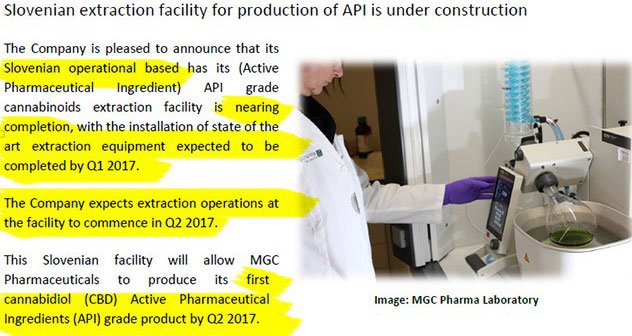 This timeframe suits restless catalyst-catchers, who have kept an eye on MXC's rising AU$45 million market valuation. It also means MXC is on the cusp of generating its first substantial revenues after its next harvest later this year.
Investors would be further buoyed by the fact that construction of its Slovenian GMP Clean Room facility is near finalisation – a significant commercial milestone – with the state of the art Cannabinoid extraction and production equipment on site and on schedule to be installed by the end of March.
Once complete, MXC will be able to extract high margin API grade cannabinoids and deliver on its goal of focusing on production operations. Once at full capacity, the facility will be able to produce approximately 10 litres of raw material in eight hours, which is then used to produce the high margin API grade cannabinoids in resin form.
The facility will also be used to supply production partner Natura Laboratories for MXC's cosmetics operations, whilst also selling cannabinoid extract into its dermatological and cosmetic products.
Strategic Panax acquisition opens door to further research and lab-space
MXC's market assault is supported by the recent acquisition of Czech pharma company Panax, as part MXC's plan to develop a medical cannabis genetics and breeding research program.
The acquisition provides MXC access to the world-class facilities at the Institute of Experimental Botany at the Academy of Sciences of the Czech Republic (IEB AS), in Prague. The Institute has been granted a five year medical cannabis breeding license by the Czech Ministry of Health for its research program with Panax.
This gives MXC access to the world-class facilities at the Czech Academy of Sciences in Prague and means the project partners can commence research and breeding operations at the facility immediately.
Under the revised acquisition terms, the consideration to acquire the final 20% equity of Panax was reduced by €200,000 (A$275,000), for a total of €600,000 (A$825,000) worth of MXC shares.
That's not all folks...
Furthermore, the acquisition provides MXC with immediate access to 1,000 m 2 of dedicated greenhouse growing space covered by the breeding license, with an ability to scale up further in the future to expand under license to meet MXC's demands.
MXC's research programs that are now commencing will look to develop a variety of medical cannabis plants with different CBD and THC yields. This strengthens MXC's research credentials and may potentially conjure up new genetic strains of medicinal cannabis for use in its products or in future clinical trials.
Panax's genetics and accompanying breeding program will facilitate the growing of various strains of medical grade cannabis for the MXC research plan and operations.
Put another way, MXC and Panax will be working together to develop the most potent cannabis known to man. This could be turned into a premium API product, worth more than US$80,000 per kilogram. That's about double the price of gold at current prices.
Of course, any sales are speculative and investors considering this stock should seek professional financial advice for further information.
Panax has completed preparations with the IEB AS and will commence the first plantings of its medical cannabis seedlings at the IEB facility in Prague this week.

It's still early days to be counting chickens, but given the approvals MXC has received, combined with its early-mover advantage, MXC is taking the right steps to make good on its aspirations.
Australian operations update
Obtaining an Australian Medical Cannabis licence remains a key milestone for MXC, especially with the announcement this week that the sale of medical marijuana products in Australia is now approved by the Federal Government.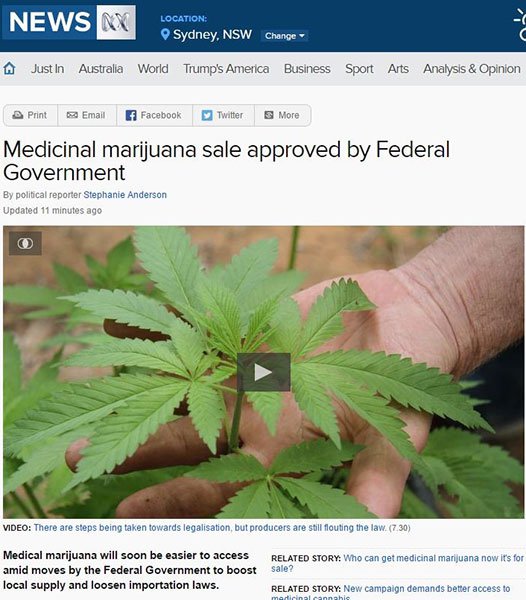 An Aussie license will facilitate MXC to conduct clinical research and growing operations as well as develop medical grade products in Australia, opening up future sales channels.
MXC commenced the application process for a licence for medical cannabis cultivation, production and manufacturing during the fourth quarter of 2016 and will update the market once it has received a response from the Office of Drug Control.
As part of its Australian strategy, MXC aims to commence clinical trials for multiple conditions including epilepsy, lack of appetite, severe nausea, vomiting and severe pain in conjunction with leading Australian medical institutions.
MXC will also commence Australian growing operations once a medical cannabis licence has been received.
MXC's long-term vision is to bring medical cannabis into the same frame of reference as wine or fine food industry, which means creation of specialised regions to cultivate cannabis.
It is hoped that Australia's shift into legalising medical cannabis will now move into the next phase, which could see private companies take the cultivation baton and grow high-grade cannabis plants to produce a range of consumer products.
MXC's ultimate vision is to see Australia become a supreme raw materials incubator, establishing specialised regions focused specifically on cannabis — much like wine in Western Australia's Margaret River, South Australia's Barossa Valley and Victoria's Yarra Valley.
Cannabis tourism is already rearing its head in the US, due to the country's leadership in cannabis decriminalisation and legalisation for mass consumption.
To both expand its market position and then consolidate it, MXC has turned to outside help.
MXC engaged international cosmetics consulting, sales and marketing firm InHemp lead by Malcolm Kemp, a former executive in one of the major global cosmetics companies, to fast track its international sales strategy and market penetration.
InHemp's immediate priority will be to maximise retail distribution of MXC's products throughout the UK and Europe through exclusive agreements with e-tailers, established retail outlets and distribution agreements. InHemp will also draw on its expertise to represent and negotiate on MXC's behalf, with potential distribution partners and is financially incentivised to raise MXC's revenues.
MXC's dermatological range has been given the green light for immediate market entry
MXC has the green light from the European Cosmetics Products Notification Portal (CPNP) which opens the door the European Union and potentially bumper sales over the coming months and years.
The approval covers MXC's three CBD based dermatological products for the relief of indications of redness, dryness, flake skin prone to acneic and oily skin.
Commencement of clinical tests on dermatological products
Last month, MXC commenced clinical tests on human volunteers at a Slovenian dermatology clinic to determine the efficacy of its dermatological product range.
The three month trial will investigate the efficacy of the product range for the symptoms mentioned above.
Successful completion of the trial will allow MXC to label its dermatological products as clinically tested for the relief of a variety of skin conditions.
The size of the medicinal cannabis market is yet to be fully determined, but it's already turning into a bit of a corker
Today, the global medical cannabis market is worth US$2.7 billion per year, yet by 2020 that number is expected to top US$14 billion, before reaching US$500 billion a year once it's fully mature, say cannabis market research group, ArcView . That's an inspiring rate of growth which MXC hopes to capitalise on.
Combining that forecast growth of the medicinal cannabis market to the existing $270 billion cosmetics sector, MXC's addressable market becomes huge. The company is starting off with soft cosmetic CBD-based products but will eventually enter the pharmaceutical market further down the track.
The cosmetics market is where MXC has made its first commercial pitch by launching a range of 15 products
Scientific and clinical studies indicate that CBD could be effective in easing symptoms of a wide range of difficult-to-control cosmetic and medical conditions, including: rheumatoid arthritis, psoriasis, diabetes, alcoholism, PTSD, epilepsy, antibiotic-resistant infections and neurological disorders.
Therefore, MXC has launched an initial product-line of 15 products, to be summarily expanded into 50 over the coming year, including facial creams, eye serums, soaps, toners and cleansing milks.
Working with its eyes on the horizon and its ears to the ground, MXC has gone out and delivered on its promise of bringing medical cannabis products to market within its first year.
Here's a snapshot of MXC's current product line-up: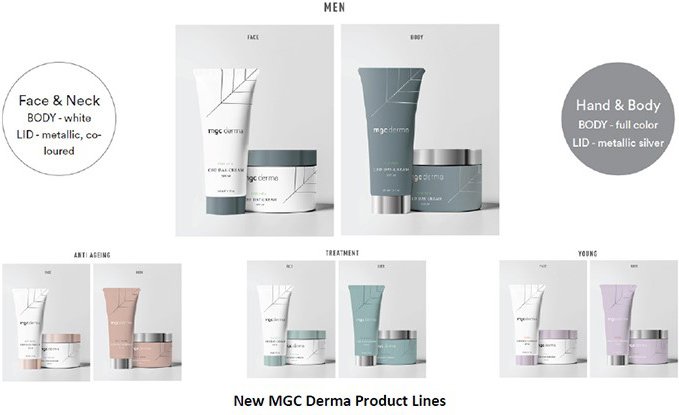 MXC's MGC Derma range is a set of cosmetic products that have been shown to provide anti-ageing, antioxidant and autoimmune benefits, and sales are now well under way.
MXC will receive approximately AU$65,000 in revenues from its first order from Czech Medical Herbs (CMH). The entire distribution agreement represents revenue of €320,000 (A$440,000) in gross sales and represents a retail value of over €1,000,000 (~A$1.4 million) in total.
In order to facilitate its consumer-facing distribution drive, MXC has signed a sales and distribution agreement with CMH to distribute MXC's Derma range in Europe. CMH has more than 80 retail outlets across the Czech Republic, Poland and Hungary.
Not only that, but MXC now has permission to distribute its products across the entire European Union — that's an addressable market of over 300 million people.
What the exact uptake will be for MXC products from the market remains to be seen, so investors should take a cautious approach to any investment decision made with regard to this stock.
The company has teamed up with Dr. Burstein Cosmetics to expand its dermatological range using MXC's high-grade CBD extract. The partnership has been classified as a joint-venture, with MXC the 51% owner.
MXC's cosmetics branch, MGC Derma, which will effectively be used as a springboard into the much broader medical cannabis market that includes powerful pharmaceutical products.
Recapping MXC's overarching strategy
MXC is determined to become a key part of the Australian medical cannabis industry by generating early sales in conjunction with developing its higher-value premium CBD/THC-based products.
With its Slovenian extraction facility expected to commence operations in the second quarter of 2017, MXC will integrate its extraction and development capabilities, with its API cannabidiol products to be used in clinical trials and in its dermatological products.
Furthermore, MXC is in advanced discussions for further distribution deals across the UK and Europe and says it expects to update the market on those deals during 2017.
That may prove to be an early-warning indicator of some potentially market-moving news, and we're definitely looking forward to seeing what other commercial nuts MXC can haul back to its burrow.
Medical cannabis Phase IIA crossover study commencing with world leading epilepsy physicians
One neat way of gaining market traction and validating your product simultaneously is to conduct clinical studies to get a better understanding of the underlying mechanics of medical cannabis.
The good news is that MXC is pushing on this front too with volunteers recruited to participate in a six week study:

Sowing the seeds for a desirably green commercial harvest
The attitude towards cannabis is changing, and companies taking an early stake in the development of this new biotech niche could reap substantial windfalls when the mainstream market looks to join the bandwagon over the coming years.
MXC has put together a timely strategy leveraged to one of the most rapidly expanding market niches out there — medical cannabis.
Commencing with softer cosmetic products initially, MXC will move into growing high grade medical cannabis and develop Active Pharmaceutical Ingredients (APIs) that could potentially fetch in excess of $80,000 per kilo.
MXC's plan is to become a self-funded product developer and distributor of APIs...
...by generating early revenues from early-sales of cosmetics.
And that's only counting CBD-based products that are first on the list for legalisation.
Following its acquisition of Panax and the subsequent expansion of its growing area, if, or when, THC-based products walk down the yellow brick road, MXC could already be a fully-developed medical cannabis producer, able to upscale its operations into the pharmaceutical or THC side of cannabis.
If MXC can sustain its development, it could be one of the first companies in Australia to develop pharmaceutical-grade CBD and THC cannabis products.
In the meantime, MXC has kick-started sales of its cosmetics range into a niche industry, valued at $270 billion and rising.
As a soft medicine, medical cannabis offers true blue-sky potential. After spending so long in the wilderness, medical cannabis is finally coming in from the cold. In the meantime, MXC is prepping a welcome-party which it hopes will warm the cockles of small investors, as well as its own balance sheet.
---