US Sales Unlocked for CDY: Pathway to $100M Revenue in Near Term
PUBLISHED: 20-07-2016 11:05 a.m.
After generating strong sales figures across Japan and Australia for its hair loss product evolis®, Cellmid (ASX:CDY) has now taken its first step in cracking the major US market.
The global hair loss market is estimated to be around US$7BN annually, with topical treatments accounting for $2.3 billion of that market.
Of the $7BN spent on hair loss, the US accounts for $3.5BN.
That's 56 million people in the US facing a hair loss problem and looking for an answer.
Interestingly, one overlooked and uncatered for section of the market is women – 30% of women over 35 have some form of hair loss, and are without a safe and effective treatment alternative.
The incumbent market leader, Minoxidil caters mostly for men, and has a low efficacy rate.
This is where CDY has a distinct advantage, with evolis® being one of the only products on the market that is formulated for both men and women.
CDY's market penetration is set to receive a boost after entering into a distribution partnership with Colour Collective for the USA launch of the CDY's evolis® branded hair loss products.
Seasoned veterans in the space don't see products of the stature of evolis® come along often, and are calling CDY's evolis® product a "category leader".
Suffice to say evolis® is expected to become one of the dominant players in the hair loss market – particularly for women.
This is not a far-fetched objective either, when you consider CDY's new partner Colour Collective have over 40 years of combined experience in successfully launching and distributing brands in the USA, Europe and Asia for companies such as Revlon, Unilever, LVMH, Bristol-Myers Squibb and Toni & Guy.
At the same time, this CDY is a small company and a speculative investment. This article should not be the sole influence of your investment decision in this stock. Seek professional financial advice for further information.
Since CDY acquired the hair loss business in 2013 with very minimal Japanese sales at the time, it has been working hard to make a name for itself and is now well on target to reach its $2M revenue target in Japan, while also launching a full range of pharmacy products in Australia in May 2015, as well as a professional salon range in June 2016.
Yet it is this US deal, which could really see a revaluation of the company kick in, remembering that its share price has already risen by over 150% since April in anticipation of US sales.
The past performance of this product is not and should not be taken as an indication of future performance. Caution should be exercised in assessing past performance. This product, like all other financial products, is subject to market forces and unpredictable events that may adversely affect future performance.
In this piece we'll take you through why CDY's US deal is such a big potential share price catalyst, and why the industry experts are lining up to heap praise on its flagship product.
Re-visiting: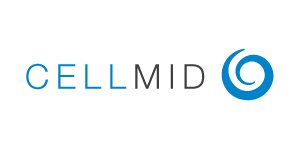 The US deal
Cellmid's (ASX:CDY) hair loss product evolis® has just been given a direct access to the huge US market via a partnership with Colour Collective, a specialist in the launch of high end hair brands in the US, successfully launching products for Revlon, Unilever, and Toni&Guy into the US market.
Suffice to say, such a ringing endorsement is a big deal for CDY. Colour Collective is an outfit which knows the hair care market in the US like the back of their hands.
Since 2012, the group has launched 146 products into the market from nine brands.
Normally to facilitate a market entry, a company from Australia would need to set up a local sales team, set up a supply chain, and find the best channels for advertising – and that's simplifying the process.
What the agreement with Colour Collective does is essentially supercharge CDY's market entry by leveraging off Colour Collective's already proven promotional and sales channels for hair products.
Colour Collective knows the market – so it makes sense that CDY lean on it for support.
It ultimately means quicker revenue generation for CDY from the US than would have otherwise been the case.
The channels Colour Collective will be pursuing include e-commerce and sampling channels for customer acquisition, establishing a presence in high-end retail stores and setting up a space on home shopping networks.
There's a very large market opportunity here in the US.
Broadly speaking, there are two types of hair loss products:
The type you have to get a referral for and cost thousands of dollars... and the type you can buy over the counter.
The type that costs thousands of dollars is pretty good – if you have thousands of dollars.
The over-the-counter market has been bolstered by the fact that a popular treatment, minoxidil, has been off-patent for a while now.
That means that cheap generic hair loss products have been able to flood the $200 million market and now account for the bulk of it.
Here's the rub though:
Minoxidil-based products are only really available for men
That leaves roughly 50% of the market wide open for innovative players such as CDY to come and shake up the category.
CDY can make the shake by not only appealing to women suffering hair loss or concerned about hair loss – but also providing stiff competition for minoxidil-based generics in the men's market.
After all, if the minoxidil product doesn't work – what's the alternative?
evolis®.
And it is already making waves on national television.
Here is CDY CEO Maria Halasz explaining the benefits of the product on Network 10 program Studio 10.
Notice the ad in the segment featuring Australian acting icon Paula Duncan's noteworthy endorsement. It seems even Australian celebrities are jumping on board.
Enter evolis®
It's the growth potential of evolis® that has Colour Collective throwing around some big statements and even bigger numbers.
"Every now and again we see a product that has the potential to become a category leader," former Toni&Guy director Susan Roberts was quoted by CDY as saying.
"We saw that evolis® has that potential in the USA when we reviewed the clinical study results earlier this year."
Director of marketing at Color Collective Kerry Yates made the bold prediction that it saw "evolis as a US$100 million plus brand in the USA alone".
It should be noted that $100 million a year in revenue is far from guaranteed and CDY remains a speculative play – please do your own research and consult a professional financial advisor before deciding whether or not to invest.
Those are some grand statements and numbers to be throwing around – so what in the data had the Colour Collective so interested?
What is evolis?
CDY sells evolis® under its Advangen business unit, with the big breakthrough here the fact it inhibits a human protein known as FGF-5.
What is FGF-5 you ask?
What we know from the studies put out to date is that the suppression of this protein in the human body can be effective against hair loss. That's the result of clinical studies going back a decade.
From the linked research :
"FGF-5 inhibitors with FGF-5-antagonizing activity may be effective against hair loss, as these inhibitors suppress the transition of hair follicles from the anagen to catagen phase caused by FGF-5."
What does that mean?
When mice were tested, the inhibition of FGF-5 lead to positive outcomes; hair growth.
CDY itself has carried out research – and it's this research the Colour Collective were interested in.
In 2015, CDY undertook a study in New York through AMA Laboratories which found that in a 32 patient study the use of its market-ready product twice a day showed an 80.2% hair loss reduction over 112 days.
Meanwhile, there was a 44.2% increase in hair follicle growth in the same period.
If we fast-forward through a decade of research and product development, CDY's product is the only one on the market which inhibits FGF-5 – and it's been clinically proven.
The product has been selling in Japan and Australia thus far – and it's had good results.
At last count, the Advangen business netted CDY about $1.8 million in revenue, and has been achieving 50-100% annual growth in Japan and Australia.
The company is expecting this strong growth to continue, but it is the US market entry that could put revenue growth on supercharge.
Just to give you an idea of the way CDY likes to scale things up, here's what it did in 2014 and what it expects to do to the end of this year in Australia alone.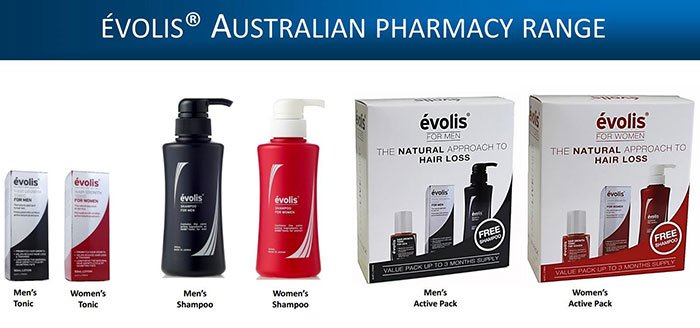 That's ten-fold growth in two years if CDY is able to hit the mark, and one can only imagine what sort of growth profile it's able to put together in the largest consumer market in the world...
Continued growth at this rate is not guaranteed and should not be the basis of your investment decision. Seek professional financial advice if considering this stock for your portfolio.
Of course, CDY hasn't even tied up a mooted deal in China yet.
Should CDY be able to land that big fish later in the year – there's no telling what its Advangen business could become...
Launch Phase
A launch into the US market is a pretty big deal, no matter what the company is or what they manufacture.
CDY has become the latest to test the wallets of the American public – there is a lot of them and they tend to spend up big.
So it could be the start of a transformative time for the company, with a China market entry also on the cards...
With a current market cap of just $29.7M for CDY, the Colour Collective partnership could really launch the company into the next phase of growth and allow it to build on revenues that are increasing annually by 50%-70%.
The Color Collective deal could also put CDY in the same breath as giants such as Revlon when it comes to hair care product sales.
The distribution deal is a big step forward for the company and plays right into its hands as it sets its sights on becoming the dominant player in the market.
---