IMC Reports Rising Revenues & Eyes Colitis Market
PUBLISHED: 07-06-2018 10:22 a.m.
Antibiotic drug resistant bacteria and inflammation are increasingly being recognised as the major cause or contributing factor in disease and ill health, ranging from the trivial to the very serious. Any biotech company putting forward a serious candidate to address enteric pathogenic bacteria and inflammation-mediated health problems is worthy of attention.
Today's company is offering a novel therapeutic which is throwing up surprisingly good test results, and in recent months it's released a slew of positive news in fast succession.
To fund its ambitions to fight infectious bacteria and inflammation related illnesses, this A$45 million-capped dual ASX and NASDAQ listed junior has just secured a smooth A$5.1 million institutional investment.
Immuron Limited (ASX:IMC | NASDAQ:IMRN) is the microbiome biopharmaceutical company focused on developing and commercialising orally delivered targeted polyclonal antibodies for the treatment of inflammatory mediated and infectious diseases.
IMC's current products, together with its other preclinical immunotherapy pipeline products targeting immune-related diseases currently under development, will meet a large unmet need in the global immunotherapy market.
As announced in May, IMC's colitis preclinical program demonstrated that the use of IMM-124E (its flagship therapeutic candidate) significantly alleviated colitis symptoms.
The program, undertaken at the University of Zürich in Switzerland, resulted in 'significant alleviation of colitis symptoms'.
These results were achieved via IMM-124E's pivotal mechanism of LPS antagonism, which you can read about here.
This suggests IMM-124E could induce or maintain remission in irritable bowel disease such as colitis. And that's a big deal considering just how many health problems are impacted, worsened or even caused by an unhealthy digestive system.
Oral administration of IMM-124E successfully treated mice with immunologically induced colitis — yet another compelling reason to take stock of this play.
This follows other positive news for shareholders including the release of promising NASH trial results, which we covered in our last update on IMC in March.
In further good news, the sales of Travelan — the company's digestive health supplement for the prevention of Travelers' Diarrhea — have continued to soar, as reported in April. Sales were up an impressive 95% in the third quarter from a year ago.
IMC is also progressing its second clinical stage asset, IMM-529, which is set to disrupt the standard treatment options for Clostridium difficile infection and other infectious bacterial diseases that impact tens of thousands of people in the US alone.
In what is potentially going to be the make-or-break moment for this small cap, IMC also has its major collaboration with the Walter Reed Army Institute of Research (WRAIR), a segment of the US Department of Defence to develop an anti-infective non-antibiotic human immunotherapy (with funding also from The Armed Forces Research Institute of Medical Sciences).
This partnership is in its infant stages and investors should seek professional financial advice for further information if considering this stock for their portfolio.
The WRAIR partnership undertook a research program which returned encouraging results in January, showing that Travelan is reactive to a multitude of clinically relevant bacterium strains within SE Asia including ETEC, Campylobacter and Shigella. And that's just the first of three research projects IMC has planned for its partnership with the US Department of Defence (DoD).
The US DoD is reported to have approximately 75,000 troops stationed in Japan and South Korea alone. There's also a US military presence in The Philippines, Thailand and Singapore. If IMC's Travelan product continues to prove its usefulness through the WRAIR research program, that could result in one large backlog of Travelan orders to fulfil... and a reliable DoD revenue stream.
Without putting too fine a point on it, the Travelan-DoD deal could present an enormous revenue opportunity for IMC. More news and research from the collaboration are expected imminently.
On that note let's dive straight into our update on: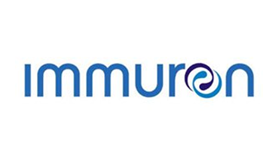 Immuron Limited
ASX:IMC
Biotech play, Immuron Limited (ASX:IMC | NASDAQ:IMRN), stands apart for two reasons in particular.
First, its immunotherapy candidates are biologic — there are no artificial chemicals and a focus on utilising natural and safe, yet still effective, means of boosting the body's own immune responses.
The second factor is simply the broad array of applications for IMC's platform down the track.
These are the ones currently in the pipeline: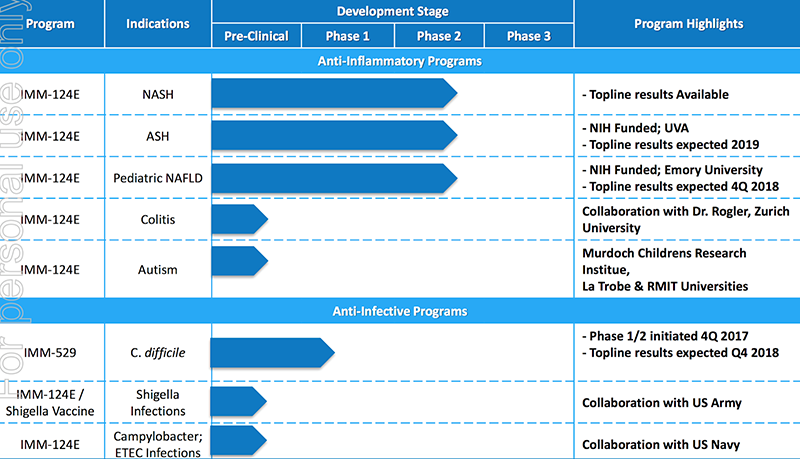 Preclinical program shows IMM-124E efficacy in treating colitis
In the spotlight at the moment is IMM-124E's potential use in the treatment of bowel disease.
Last month IMC released results from a preclinical program in Switzerland, exceeding expectations and going a long way to prove up the potential of this innovative treatment option.
The results show that oral administration of IMM-124E can lead to significant alleviation of colitis symptoms in mice, through the lipopolysaccharide (LPS) antagonist action (ie. the suppression of LPS) which can induce or maintain remission in irritable bowel disease.
It's easy to get lost in the medical language here, but rest assured this is a major piece of positive news for IMC.
Although the stock does remain speculative and investors should take all publicly available information into account before making an investment decision.
The colitis preclinical program was undertaken by the University of Zürich in Switzerland, with a model that importantly induced chronic colitis immunologically not chemically (and confirmed by colonoscopy). The findings indicated that IMM-124E offers a significant therapeutic benefit on clinically meaningful study parameters.
It clearly demonstrated that oral treatment with IMM-124E resulted in significant alleviation of colitis symptoms such as;
Reduced weight loss
Reduced disease activity scores
Reduced shortening of the colon
Reduced levels of macroscopically detectable colitis
Histology of the terminal and proximal colon also confirmed reduced colitis in the drug treatment arms
The findings are quite remarkable, so much so that they have been submitted for presentation at the annual United European Gastroenterology Week conference in Austria later this year.
To get technical for a moment, IMM-124E works by significantly reducing intestinal inflammation via reducing the accumulation and differentiation of pathogenic T cells, while at the same time enhancing the induction of regulatory cells. This, in turn, indicates that IMM-124E inhibits LPS-mediated effects, resulting in reduced intestinal inflammation.
Importantly, LPS endotoxins have been widely implicated as a major driver of inflammation in Colitis, Inflammatory bowel disease (IBD), NASH as well as numerous autoimmune diseases.
This confirms what was indicated in IMC's NASH clinical study, where IMM-124E administration correlated with a statistically significant reduction in serum LPS levels and reduced liver damage. The drug candidate IMM-124E has been developed to target the endotoxin LPS in the gut and prevent it translocating into the portal circulation. The NASH study results demonstrated this unique mechanism of action that if you decrease the reservoir of endotoxin in the gut you reduce the source and supply of the major driver of inflammation in the disease.
Analyst says 'Buy', sees share price upside
In late May, US-based research analyst firm HC Wainwright & Co released a report on IMC, slapping a very positive 'Buy' rating on the biotech: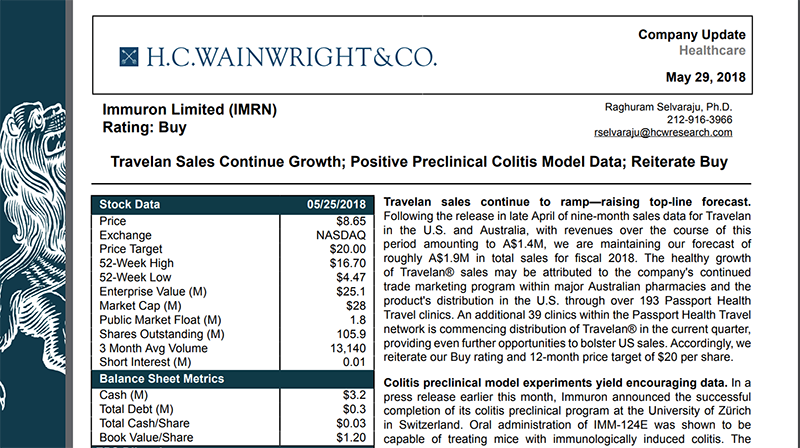 The firm values IMC at $71 million (A$94M), which compares favourably to its current US$31.1 million (A$41M) market cap. This translates to a 12-month target price of US$20 — that's more than double the company's current US$8.72 NASADAQ price.
It should be noted that broker projections and price targets are only estimates and may not be met. Those considering this stock should seek independent financial advice.
This favourable valuation was based on continued Travelan sales growth and IMC's positive preclinical colitis model data.
IMC raises $5 million via private cap raise
It's not just HC Wainwright & Co who are seeing big bucks in IMC's future. In a sign of support, a large institutional fund in the US dropped an impressive A$5.1 million on the company via a private placement in March.
The placement will see the issuance of 13,162,744 new ASX shares at A$0.39 per share, plus three new free-attaching options for every five new shares issued (expiry five years from date of issue).
This cash will be imperative to IMC's future clinical programs as well as marketing initiatives for Travelan, and general working capital.
This is good news for IMC, combined with the fact that the company has received several other offers from interested investors following the top-line results of its IMM-124E NASH study.
Travelan sales continue to head north
The take-up of Travelan among customers is looking as unstoppable as the small cap's rise on the ASX and NASDAQ.
The company reported strong sales numbers for Travelan for the third quarter of FY2018, continuing its hot streak of growing sales over the last six months.
US Travelan sales had a 95% increase in the quarter compared to the same period last year. In terms of year to date figures, US sales climbed to A$501,000, representing a strong 178% increase on the same period last year.
In Australia, sales reached A$863,000 for the year to date, an increase of 9% on year.
HC Wainwright & Co analyst suggests that this sales growth may be attributed to the company's continued trade marketing program within major Australian pharmacies and the product's distribution in the US through over 193 Passport Health Travel clinics. The US sales figures could be further bolstered as an additional 39 clinics within the Passport Health Travel network is commencing distribution of Travelan in the current quarter.
Although, it is yet to be determined what the outcome of this increase in distribution will be, so investors should seek professional financial advice for further information if considering this stock for their portfolio.
While the company has expanded its distribution of Travelan, the research out of the promising partnership with the US DoD hasn't harmed the product's image either.
IMC's platform poses necessary alternative to antibiotics
Antibiotics have saved countless lives since they became a key part of medicine in the 1920s, however the pros have not come along without a considerable list of cons. In fact, there are well documented problems with the widespread use of antibiotics in modern society.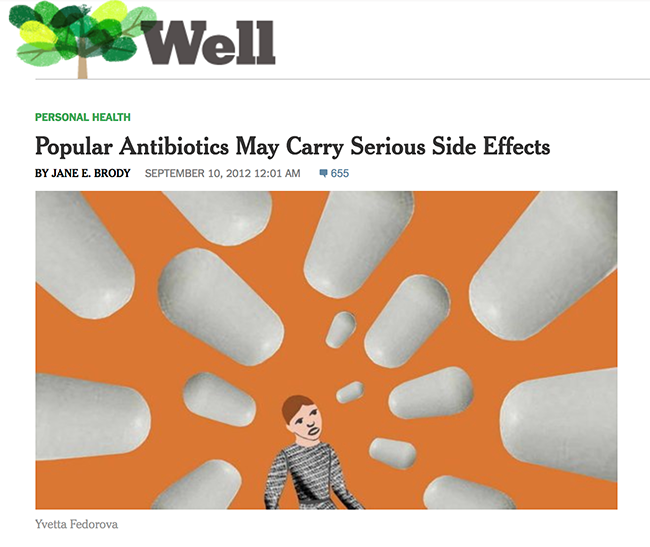 Not only are there serious adverse effects reported by patients, there is also the issue of antibiotic resistant bacteria which is becoming an area of major concern within the field of medicine.
Because of the pervasive use of antibiotics, we now face serious and hard-to-treat infections, including C. Difficile. One study found that fluoroquinolones (a common type of antibiotic) were responsible for 55% of C. difficile infections at one hospital in Quebec.
C. difficile happens to be one of the targets of IMC's IMM-529 drug candidate, through a 'one-of-a-kind' mechanism of action designed to relieve the diseased gut of the infectious and toxic burden to allow the microbiome to recuperate and reinstate homeostasis.
It has already undertaken Phase 1/2 randomised, double-blind, placebo-control clinical study to evaluate the safety and preliminary efficacy of IMC's IMM-529 drug product for the treatment of CDI.
CDI is major public health issue — 450,000 CDI cases are reported annually in the US, while the infection resulted in 29,300 deaths in the country in 2015.
What we're driving at is: there's an extensive range of applications for IMC's anti-infective, anti-inflammatory platform, which all have the potential to be a novel, biologically based alternative that is also highly effective.
The platform producing these therapies works like this:

And, as explained in our previous coverage of IMC, the key benefits of this oral polyclonal antibody -based platform are:

While IMC's share price is up more than 60% over the past six months, it is still very much at the modest end of the scale in terms of this company's potential for shareholders.
The past performance of this product is not and should not be taken as an indication of future performance. Caution should be exercised in assessing past performance. This product, like all other financial products, is subject to market forces and unpredictable events that may adversely affect future performance.
It seems obvious where IMC's story will head from here, we will nonetheless be awaiting the next major announcement, and watching closely to see how the market reacts.
---