Actinogen Medical (ASX:ACW)
With an estimated 50 million sufferers of Alzheimer's Disease around the world, healthcare costs are spiralling out of control, so much so that the addressable market will be worth in excess of US$1TN by 2018.
The challenge for pharmaceutical companies such as Actinogen Medical (ASX:ACW) is not only to find a cure, but to affect change in what is to become a mega market.
To do so, ACW is developing an Alzheimer's treatment known as Xanamem™ that could potentially identify an underlying common denominator of dementia sufferers, and prove to be a significant new treatment for Alzheimer's disease.
ACW's Phase II Xanamem™ trials could be the catalyst for raising ACW's value, with the hope that the company follows in the footsteps of its peers such as Avanir Pharmaceuticals which was bought by Otsuka of Japan for $3.5BN.
The information in this page should not be the only trigger for your investment decision. Click on the links below for a more in-depth and informed examination of the company. We strongly recommend you seek professional financial advice whenever making financial investment decisions.
With its Phase II trials underway and tracking well, ACW could put itself in a strong position to not only change the treatment for Alzheimer's Disease, have a positive effect on the growing market and also attract big pharma interest.
If it is able to do so, this $36.4 million capped biotech, could be in for some serious investor attention.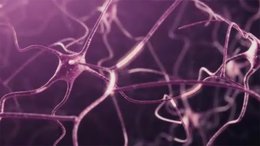 Related Actinogen Medical (ASX:ACW) articles